Windows Phone 8 App Development Starts
The Windows Phone 8 Developer Platform is now ready, released and open for business and that means new apps are on the way.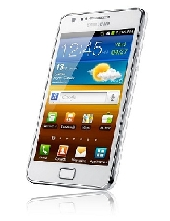 Bound to the wider Windows 8 (desktop and tablet-centric) platform and ecosystem via what Microsoft describes as a "common core", a new Software Development Kit is now available to programmers who log into the Dev Center, which is currently now open for Windows Phone 8 app submissions.
A complete subsystem change
Announced to the developer literati at Microsoft's BUILD 2012 conference this week, Windows Phone developer platform manager and blogger Kevin Gallo explained that this move to the common core meant that almost every major underlying subsystem had to change.
"For example, for the .NET Framework, we moved from using .NET CF to Core CLR, two different versions of the Framework that forked from each other over five years ago. This gives developers far more capability," blogged Gallo.
Customisable Live Tiles
Microsoft is enthusiastic about the new Start screen, "customisable Live Tiles", and other features such as Lenses, NFC support, plus custom app notifications and wallpaper on the lock screen.

"I hope you'll take this opportunity to learn about the new platform and its capabilities by installing the new SDK. If you've already got an app, now is the time to start doing things like adding large tile support (to take advantage of the extra Start screen real estate and show more info on the tile) and experimenting with native code," blogged Gallo.
One-on-one hands-on time
The revamped Dev Center also features developer guidance and info on local Developer Camps where programmers can get "one-on-one hands-on time" with Microsoft Windows 8 experts.