Will 'citizen developers' be as bad as 'citizen journalists'?
I have never been a fan of so-called citizen journalists. It's fine if you publish your own blog and share it with your friends and social media contacts, but the distinction between the way a trained reporter will present a story and the opinionated ramblings of a blogger needs to be drawn.
Jolie O'Dell presents a lucid account here: How To Tell A Journalist From A Blogger
Having said all that, many people would no doubt rank a citizen journalist's worth over and above that of certain News of the World journalists right now, so best I tread carefully.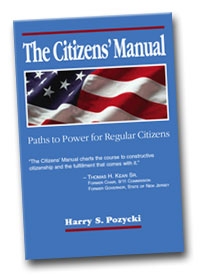 Moving this thought onward to 'citizen developers', Gartner predicts that drag-and-drop non-coding development will make up "at least a quarter of new business applications by 2014" due to shoestring IT budgets and end users frustrations.
Gartner defines a 'citizen developer' as an end user who creates new business applications for consumption by others using development and runtime environments sanctioned by corporate IT.
Gartner is, thankfully, wary of this development…
"End-user application development (EUAD) is nothing new, but the risks and opportunities it presents have become much greater in recent years," said Ian Finley, research vice president at Gartner. "In the past, EUAD posed limited risks to the organisation because it was typically limited to a single user or workgroup. However, end users can now build departmental, enterprise and even public applications. While this change enables organisations to empower end users and releases IT resources, it also heightens the risks of EUAD."
Seemingly consigned to the inevitability of this new trend, Gartner analysts said that IT organisations need to adapt to the new realities of EUAD and build a citizen developer support programme.
But surely we need to highlight the danger element here even more?
Speaking to Computer Weekly Developer Network exclusively, James Peel, product manager with open source network and application monitoring tool specialist Opsview said, "Undoubtedly, going down the citizen developer route will be an attractive proposition for a number of organisations due to the lower costs."
"However, businesses need to ensure such applications don't have a negative impact on the performance of their IT. Although citizen developers 'may' have good IT skills, there is no guarantee that the applications they develop won't have bugs which may cause IT performance problems further down the line. Furthermore, unlike with traditional enterprise applications, they are less likely to benefit from formal quality assurance or user acceptance testing. There also won't be the external support to help diagnose and troubleshoot problems, which means there will be a drain on existing IT department resources," added Peel.
If we follow Opsviews argument here, organisations looking to embrace applications from citizen developers must have the necessary IT monitoring tools in place in order to identify any potential performance problems before they significantly impact on the business.