Will IoT Expo make embedded sexy?
The information technology industry needs very little excuse to host a convention, symposium, exhibition and/or conference in this day and age, so thank goodness for promotional packs of gummy bears, free T-shirts and miniature strong mints to mask the malodorous threat of "coffee breath" which always features.
The newest kid of the IT block these days is (arguably) the Internet of Things…
… or in other words, embedded computing.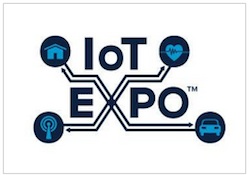 OK fine, the Internet of Things (IoT) is not strictly confined to, or synonymous with, embedded computing, but from intelligent cars to computer-enabled fridges and toasters, it kind of is.
The trouble is that embedded computing has (arguably) a less sexy image than some other areas of software application development.
I know? It's silly isn't it?
In terms of disclosure, I have worked for another well known very old US-based programmer website for a number of years with the name Dr in the title — and we have always found embedded stories some of the hardest to garner interest from.
It may be that front-end, user-facing, UI-centric, user-touching, more-tangible web-based computing always draws a bigger crowd. Who knows?
IoT Expo 2014 London (June 2-3 ) may be aware of this need for sexing up and so has settled on the "spectacular glass-sided 39th floor of the iconic" One Canada Square skyscraper that towers above Canary Wharf in East London for its location.
Ed — did you see how they used "spectacular & iconic" in one sentence there?
Anyway then, the IoT Expo 2014 international conference series has shindigs planned for San Francisco, New York and Toronto and now London.
The show aims to cover IoT-related IT opportunities from the connected home, smart meters, the connected car and smart grid to personal wellness and connected health.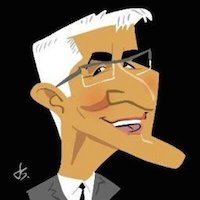 According to the blurb, speakers include Cisco, IBM, SAP, Intel, Ericsson, Qualcomm, GE, Bosch, ARM and Huawei to the smaller but fast-growing players like Atmel, ThingWorx, KAAZING, Neul and Libelium
The conference chair for the series is Jeremy Geelan, long time Internet technology commentator and an executive academy member of the International Academy of Digital Arts & Sciences.
Are you feeling sexy about embedded yet?