Why predictive analytics has changed forever
There's an old saying in public relations: … if there's no news, do a survey.
Curmudgeonly naysaying aside, SAP's latest "ground-breaking & insightful" survey suggests that the first touchpoint for predictive data analytics will not be technicians and/or software application developers.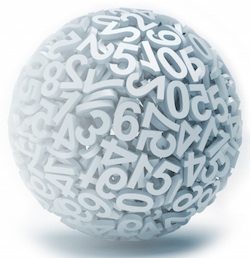 While a claimed "90 percent" of organisations agree that employing predictive analytic software has given them a competitive advantage, this "independent and perceptive" survey suggests that increasingly, businesses are looking for a way to bring predictive analytics to the masses and move its use beyond the realm of data scientists to business users.
In other words, this is the age of predictive analytics for everyone.
There will be "skills and resource challenges" says James Fisher, vice president, marketing analytics at SAP.
"If businesses can put the right investment into developing a data-driven workforce, alongside data-driven decisions, processes and applications, they can accelerate their performance, reduce decision latency, unlock new global markets and uncover new revenue opportunities," said Fisher.
Did SAP carry out this "independent but valuable" survey just for the good of its health?
Well possibly not, the firm has recently acquired KXEN — a provider of predictive analytics technology for line-of-business users and analysts.
NOTE: The market for predictive analytics software is estimated to be worth US$2 billion today and is expected to exceed US$3 billion in 2017.
How does KXEN work?
KXEN technology extends predictive analytics tools beyond data scientists to line-of-business users and analysts in the workplace by automating key modeling and analytical tasks and enabling faster deployment and adoption.
IDC analyst Henry Morris suggest that KXEN moves predictive analytics into the cloud and inside of the enterprise applications most popular with end users.
What does this mean for developers?
While we are indeed saying that predictive analytics has changed and come out of the hands of data scientists and developers as it moves into the hands of "line of business" workers — there is a corollary and consequence for programmers…
… as the need for predictive analytics INSIDE enterprise applications now grows, developers will need to start to engineer this functionality into the apps they build and not just use it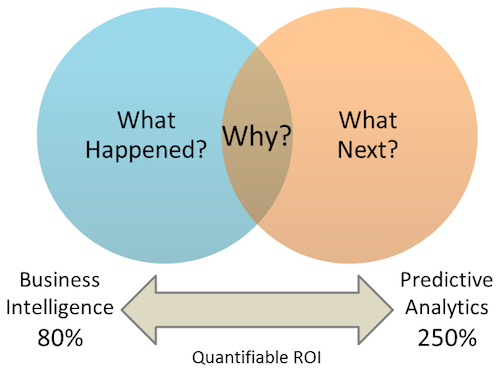 Image credit: http://www.ironsidegroup.com/
STORY ADDENDUM: comments from Matt Smith, CTO for UK & Nordics at Software AG.
"I think it really goes further than this. I believe that the future of data is cross stream analytics and pattern trending to spot new rules that humans haven't even thought of in the data sets. These streams will include all sorts of new data channels in the next 10 years. I would not be surprised to see drones at major road junctions or accidents – I wonder how long it will be before we hear about speed camera drones?"
"However, I learned back when I was into optimisation and rules programming that the trick is coming up with the algorithms – the IP so to speak. That is likely where the next big thing will come from – software that helps mine the algorithms and finds trends that you couldn't even imagine… what comes after that?"