What to expect from the NetSuite cloud summit London 2015
What makes a Silicon Valley technology evangelist spokesperson — and how do you spot one?
NetSuite's Fred Studer would argue that it comes down to having a Twitter profile that reads as follows: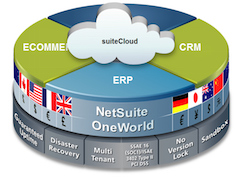 "@fredstuder — raconteur, amusement enhancer, diet atheist, wonderment seeker, constant disruptor, NetSuite marketer and father."
Ah-hem, did he just say 'wonderment seeker'? Yes we think he did.
Studer is in London town with the rest of the NetSuite glitterati for the firm's annual London cloud summit this October 2015.
For a Silicon Valley based company to spend an entire day focused on UK press and customers (with senior board figures present) is, arguably, somewhat unusual — but NetSuite CEO Zach Nelson has spoken openly about his firm's concentrated focus on this part of Europe.
NetSuite will now hope to combine the strength of its board in a quest to beat off its rivals in the cloud based financials market. Specifically, the company now describes itself as an ERP and omnichannel commerce player.
All is fair in love, war & cloud ERP
Before we look at what's new, let's look at one foundational trend that isn't changing i.e. direct pot shots at the competition. The cloud ERP guys love this stuff and seem to positively thrive on it.
Whereas programming delivery tools specialists (for example) might talk about the competition in a comparatively polite fashion, in cloud ERP… its open season for blood all year round.
Take a look at NetSuite's July 2015 press release for example: "Slush Puppie Ltd., Europe's leading expert in iced drinks technology and the sole European distributor of the iconic soft drink, has selected NetSuite OneWorld to replace its ageing Sage Line 500 system and numerous Excel spreadsheets."
Yes, the comms team actually called out there competitors as "ageing" — and this is nothing compared to a Zac Nelson keynote where you can expect at least one SAP joke per hour as standard operational practice.
NetSuite doesn't have it all its own way though — competitor Financial Force takes the departure gate banner ad at San Jose airport with a suitable slur in an attempt to leave all departing NetSuite SuiteWorld attendees with a bad taste in their mouths.
Come on people, be a bit nicer and tell us about cloud ERP software application development issues!
So what's new at NetSuite?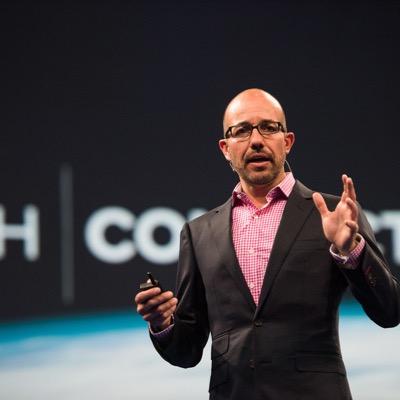 Studer spoke to the Computer Weekly Developer Network blog in advance of his arrival in the Europe to tell us what he envisions for the firm, why developers matter and how important the UK is to the firm.
CWDN: What do you see for the future of development in business applications?
Studer: What we've seen that's impacted our approach to application development — is the impact of digital transformation on the business. Users are now intolerant of differences between their business applications and their consumer apps.
Everyone wants to be B2C. From how a company adopts technology to how we download and install an app, NetSuite has to accommodate that. How we deploy and upgrade has to look more like a consumer app. The way companies use our technology needs to be consumer oriented as well. That's why we've spent so much time on simplifying adoption of technology as well as innovate around user experience and I think you're seeing that across all application development.
CWDN: When it comes specifically to developers, SuiteScript exist to to create flexible business logic within NetSuite tailored to specific business needs — from sophisticated business processes to entirely new applications. But do you think you will be known as a 'developer' company any time soon?
Studer: Absolutely. Because of the way we built our platform in an open and straightforward way and the way we built in the ability to run our suite of apps for businesses, developers have an endless opportunity to not only configure but add on to this suite in a unified way. You've seen that with big partnerships we've announced with Ultimate Software and Microsoft but it really opens it to any developer or ISV that wants to extend the value of NetSuite. We're enabling third party ISVs to disrupt their model by using NetSuite to unlock even more potential with the NetSuite business cloud.
CWDN: What's the real drive behind having this event in London and why is the UK such an important market for you when you look at the whole of Europe?
Studer: Europe has always been extremely important for NetSuite. For a lot of innovative companies in North America this is their next natural market. It's English speaking but also has a sophisticated and strategic economy.
What NetSuite has also found is that start-up companies, private equity and venture investment here has been very strong. NetSuite has always done very well with start-ups and in fact NetSuite has been an important part of the so-called "unicorns," companies that have reached $1 billion valuations like FitBit, DocuSign and Zendesk. The major growth of the economy and the technological innovation that is happening in the UK compels us to accelerate our own go-to market in Europe and specifically the UK.
Besides, fish and chips is one of the most popular dishes at NetSuite. We've got an appetite for disruption and for fish and chips.
Editorial disclosure: Adrian Bridgwater has worked on NetSuite blogs at its annual SuiteWorld conference and exhibition.