What to expect from Tableau Conference 2015
The 8th annual Tableau Conference is staged next week in (fabulous) Las Vegas — so what should we expect?
Tableau is known for its 'mission' to reinvent the spreadsheet for the tablet age.
The firm's software takes data held in Excel spreadsheets and converts the information into tactile/touch-based "data visualisations" with Business Intelligence (BI) functionality.
The upcoming conference and exhibition is being staged by the firm as an opportunity to connect with 11,000+ other data enthusiasts who celebrate a shared passion for building relationships with data.
Data relationships, for real
According to Tableau, attendees will learn how to extract the tools and tactics that help build better "data relationships" for your business.
The Ajenstat state of the nation
"The Tableau Conference has become a fantastic event for developers and data enthusiasts to learn new skills and collaborate with people from all over the world. Developers get to learn directly from their peers across various industries, and usually come away with fresh ideas to bring back to their organizations." said Francois Ajenstat, VP of product management and Tableau Conference.
"The new web data connector that we announced last month has really opened up the possibilities for our development community, and they're exploring new ways to connect to various data sources within their organization. We're really excited to hear, directly from our customers, about how they're using these connections to enhance their data visualization projects."
Looking at the firm's latest release — we can also reference the following commentary:
"Tableau 9.1 builds on our mission to help people see and understand data, no matter where the data resides and what device they're using," said Chris Stolte, chief development officer and co-founder of Tableau Software.
"We've made significant investments in enterprise features and an entirely new mobile app. We also created a web data connector that helps developers extend Tableau to connect to a limitless number of sources from Facebook to Twitter and Google Sheets. New native connectors to critical data sources such as SAP and Google Cloud SQL are also included."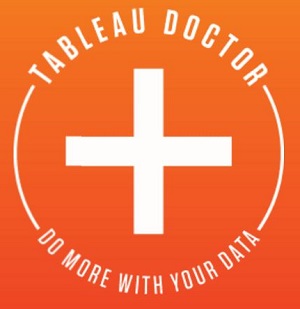 Mainlining in partner central
Tableau Conference 2015 (or TC15 to those of us in the know) appears to be one of those events where a) the host vendor has lots to talk about and a new product release to showcase… but that communications stream will be quickly followed up by a whole host of partner announcements, so let's list a few previews as they come in.
Southard Jones is vice president of product strategy at cloud BI company Birst — Jones spoke to the Computer Weekly Developer Network blog in person to provide the following thoughts on next week's event.
"Companies have faced challenges getting insight from their data as often they are locked into older, legacy BI tools that are not as integrated as their vendors might have you believe," said Jones.
"At the conference, Tableau will be going into more detail on the company sees its role in data visualisation and analysis developing… and Birst supports this through our work on data preparation and networking data sources together. This Networked BI approach offers companies a way to make their data richer through context, which Tableau can then help teams visualise; together this approach makes everyone work in smarter ways."
Where's it's At (scale)
AtScale, a company that describes itself as an operation to provide business users with self-service BI access to Hadoop will be talking about developments to its AtScale Intelligence Platform.
You could be hearing more about a technology known as Adaptive Caching, that's all we're saying for now.
Informatica commentaria
After posting this story the Computer Weekly Developer Network also received the following comment from from Informatica's senior VP and GM for Informatica Cloud.
Ronen Schwartz gives us his on predictions to expect at the Tableau conference.
"As usual data will take center stage at the annual Tableau Conference in 2015 with an emphasis on complete, trustworthy data. There will also be a focus on analytics and visualisation tools, which can be very powerful, but depend on good data."
Schwartz adds, "If all of the necessary data sources are not powering the analytics offering and if the data available for analytics doesn't go through transformation, normalization, validation and data quality, then you have an incomplete picture. Business and IT users will continue to demand visual solutions, but they also want better data management tools."
Never one to miss out on a sell and spin as a parting note, Schwartz bids that we watch for Informatica and Tableau to deepen its strategic partnership — "to meet our joint customers' needs", as they say in PR land.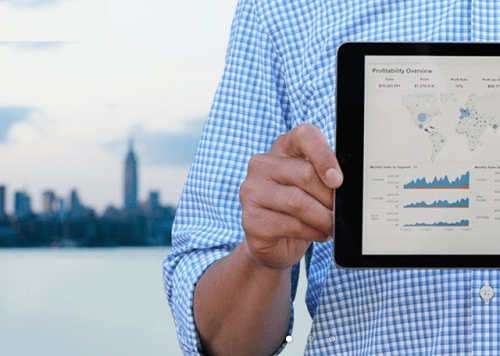 Editorial disclosure: Tableau has covered a proportion of Adrian Bridgwater's travel costs to attend this year's event.