What to expect from Spiceworks' SpiceWorld 2014
This September sees the seventh annual SpiceWorld user conference staged by Spiceworks.
Nothing whatsoever do so with 90s girl bands, Spiceworks describes itself as a vertical network for IT that connects more than 2.5 million IT professionals with over 2,300 technology brands — it's mission is to simplify the way we buy and manage technology products and services.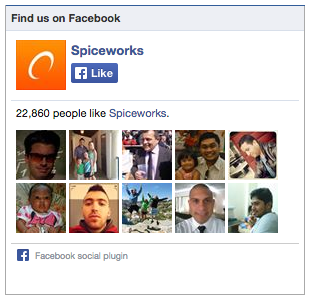 So what of 2014?
CEO Scott Abel will no doubt remind us that Spiceworks' applications and community are 100% free to the IT professional.
Abel contends that Spiceworks has become the platform IT professionals use to connect with their peers (and vendors rely on to market and distribute) when evaluating the latest technologies.
Spiceworks reminds us that its users have submitted ratings and reviews on more than 40,000 individual IT products or services, making Spiceworks the largest repository of B2B technology product ratings and reviews in the world.
Review categories are broken down as follows:
Cloud & SaaS, DevOps, Hardware, Mobile Computing, Networking, Security, Software, Storage and Backup, Virtualization & VOIP.
Las year the company announced new IT profiles with projects — a service which sets out to help IT professionals showcase their professional accomplishments, certifications and IT experiences.
Once again, this time last year Spiceworks had introduced more than 20 new social, advertising, content, video, email and other marketing offerings in the previous 12-months.
We can reasonably expect the same type and quantity of new news this year in terms of services and channels.
Ahead of the show kicking off properly Spiceworks has hinted that attendees will find the conference has a different vibe that's reflective of the relationships that have been developed over the last 8-years.
Bacon, costumes, technology — what's not to like?
"You'll see plenty of bacon, costumes and other sights popular in the community," said the organisers
The conference is designed to be a celebration of everything IT, the things IT pros love, and an acknowledgment of the challenges they deal with day in, day out. This is about them.
"If you're going to Spiceworld – be it the one in Austin in the fall or the one in London in the spring – expect nerds," said Trevor Pott, professor emeritus of full-time nerdyness, systems administration, technology writing and consulting.
"Spiceworld – like Puppetconf – (Ed – and QCon surely?) hasn't yet been infected with 'community evangelists', 'technical marketers' or the onrush of desperate salespeople and haughty, out-of-touch executives. Spiceworld is a conference about systems administrators and it is principally peopled by them. They are odd, socially awkward, irrepressibly opinionated and above all, smart," commented Pott.
Apps, apps, platforms… and more apps
What Spiceworks didn't announce via a press release (but discussed quite often with IT pros and media) was its platform strategy.
Net net, the firm has millions of IT professionals who are using its applications (help desk, inventory, MDM, etc), and it is going to continue introducing new, internally developed apps.
Announced in May, Spiceworks Network Monitor, is a real-time network monitoring offering — and we will more about it at SpiceWorld Austin.
Professor emeritus of full-time nerdyness Pott warns that we should never underestimate the attendees.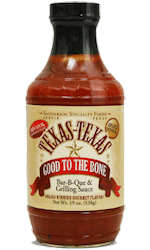 "Never treat anyone – including the press that attend – as anything other than highly skilled practitioners. And most important of all, never generalise. The population of Spiceworld is so diverse that if you attempt to make a generalisation – any generalisation – they will eat you alive. Spiceworks is installed in companies of all sizes, and what works in the enterprise won't work in an SME…and there will be someone from every niche in between," he added, nerdily.
Where next?
Spiceworks has begun to talk about its broader vision and the idea of introducing an app store and developer programme.
This would allow independent developers to build IT-centric apps for IT pros.
"We've captured a massive audience and believe we can help them faster by opening our platform up to outside development," said the company.
Oh and it's in Texas, expect beef, BBQ sauce and beer.