What to expect from JiveWorld #jw14 2014
JiveWorld 2014 kicks off next week, so what should attendees (and watchers from afar) expect?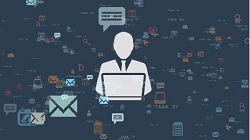 As those hip to the groove with Jive's beat will know, the company is a collaborations and communications solutions specialist.
• Jive itself is the eponymously named social collaboration software – this is not just messaging and chat, this is software that is supposed to "drive strategic alignment and employee productivity" (as they say in marketing-land).
• JiveX (note a 'superscript' x please) is an out-of-the-box external community application to connect collaborate with customers and partners that is supposed to go beyond Q&A forum software.
• Producteev (PRON: proh-duck-teev) is the firm's social task management app for teams — and it's completely free.
The firm's annual customer, partner, employee, social business strategist, technical user and software application developer symposium is held next week in Las Vegas.
Workstyles, that's just one word now
JiveWorld14 will teach us all about what "collaborative workstyles" means in the 21st Century — an age when the term work styles is now one word i.e. workstyles.
The event will feature TED speakers Adam Sadowky and Azure Antoinette and executives from FICO, Schneider Electric and Mylan .
Azure Antoinette will use performance poetry to explore the way people's individual workstyles are reshaping business and humanity overall.
They're zany, they're socially mind-bendingly bonkers
TED speaker Adam Sadowsky who is founder of Syyn Labs, will take the stage along with his team of "mad scientists" to share how they collaborate and mix up their creative ideas into mind-bending machines.
"Jive [helps] employees' insights, ideas and impact – and we're excited to bring so many of them together in one place to not only celebrate and share their success, but get inspired by some of today's most creative and collaborative minds," said Elisa Steele, executive vice president of marketing and products, Jive.
Preferred workstyles for preferential perfection
Steele will be aim to showcase how today's businesses can identify the "preferred workstyles" of their employees,
Also at the show, Todd Moran, director of social enterprise at Schneider Electric, a global energy management specialist and last year's winner of Jive's "New Way to Business" award, will share how Schneider is building momentum to organically modify the company's workstyle one business group at a time.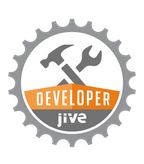 … and for developers
The accompanying JiveWorld14 – Developer Conference features a keynote by Matthew McCullough @ GitHub.
Matthew is a 15-year veteran of enterprise software development, open source education, and co-founder of Ambient Ideas, LLC, a Denver consultancy.
He is currently is VP of Training at GitHub.com, author of the Git Master Class series for O'Reilly, speaker at over 30 national and international conferences, author of three of the top 10 DZone RefCards, and President of the Denver Open Source Users Group.
The developer track features Jive engineers presenting on each integration disciplines including:
• Tiles, Streams & Templates
• Jive Apps
• Analytics
• Cartridges
• External Storage
• Mobile SDK (iOS + Android)
• Producteev
• & more …
Oh … and there's OK GO to.