What to expect from JiveWorld 2016
Conference season 2016 is just about underway and that means two things: dental floss (please everybody) and show previews.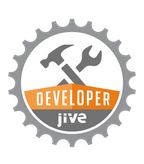 In terms of show previews, we already know QCon London 2016 is around the corner… and further afield (in terms of international air travel at least) we can also look forward to Jive World 2016.
No doubt we will hear plenty about 'collaborative workstyles' and Jive of course directly positions itself as both a collaboration and communications solutions specialist.
Pugliese please
"This year at JiveWorld, we will dive into how to harness the 'Power of Connection'," said David Puglia, Jive's CMO — deliberately using CAPS for those non-capitalised words in a sort of branding effort.
(Ed — that's coz this year's programme is supposedly focused on bringing the human and digital worlds together)
This, says Puglia, is all part of the firm exploring ways businesses can embrace modern workstyles, share knowledge and work better together to create competitive advantage.
"The agenda is action packed with three days of keynotes from inspiring speakers including Google, Cisco and Orange Group, over sixty breakout sessions and special events for executives, partners and media," he added.
Product notes
• JiveX (note a 'superscript' x please) is an out-of-the-box external community application to connect collaborate with customers and partners that is supposed to go beyond Q&A forum software.
• Producteev (PRON: proh-duck-teev) is the firm's social task management app for teams — and it's completely free.
Steele yourself
"At JiveWorld16, brilliant thought leaders, industry experts and practitioners will share their knowledge and success in empowering people across all aspects of their businesses," said Elisa Steele, CEO of Jive.
"Jive is all about helping people work better together in a digital world to deliver measurable business value. There is no better way to further this mission than by activating the power of connection with our amazing customers, partners and employees during another unforgettable JiveWorld experience," added Steele.
Brian David Johnson will be a special guest at JiveWorld this year. A futurist who worked with (Jive customer) Intel for 14 years, Johnson combines social science, technical research, economic and trends data, history, expert interviews and storytelling to chart out possible future breakthroughs in business.
Other keynote speakers include Gil Yehuda, senior director of open source and standards at Yahoo Inc.; Jean Daries, social network manager at Orange; Kim England, global community director at Pearson; Masoud Rabie, vice president of strategic communications at Reingold Inc.; and Scott K. Wilder, global nation builder at Marketo.