What is the correct time for a keynote?
It is technical conference season, let's face it — the time has come.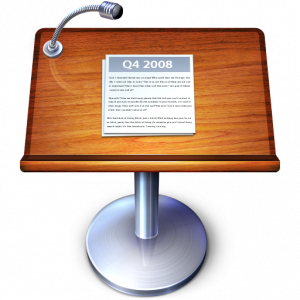 BoxWorks and Intel Developer Forum are already out of the way.
London has even been getting in on the act with Gartner events and others — Westminster's Park Plaza hotel and Grange Hotels group are becoming more and more familiar to many in the tech industry.
But what is the correct time for a technology conference keynote?
Here's the beef …
10 am would obviously be too late; nobody needs to lie bed in that long.
But 8 am or 9 am? That is the question.
It might sound petty, but conferences often involve serious chunks of international travel and that extra hour makes all the difference.
Oracle (for Open World) doesn't even mess about and has been known to start at 4 pm on the Sunday night.
So Mr or Mrs conference agenda organiser person… remember those of us with bleary eyes when you lay out that next agenda please.
8 am keynotes mean 7 am breakfasts mean 6 am showers and 5 am starts if you want to clear your email first when you wake up.
What a difference an hour makes.