What is application retirement?
Application retirement is a thing.
Of course it is, software applications don't live forever, not even legacy ones.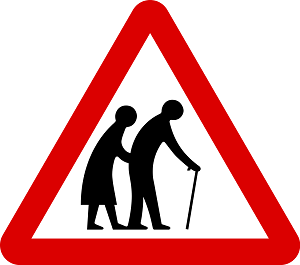 It is sometimes also known as application decommissioning, application sunsetting, application neutering, application big-banging or application euthanasia.
Circle of life
It's just one of the facts of life inside the so-called Application Development Lifecycle.
As IBM teaches us…over time, applications can outlast their value to the business, eventually costing more to maintain than they are worth.
"But companies are reluctant to retire obsolete, legacy, or redundant applications for fear they may someday need the underlying data. As a recommended best practice, organisations must evaluate application portfolios regularly to determine whether their investments are delivering maximum business value," says Big Blue.
Sexy time!
Who talks about application retirement?
Well Gartner has formulated what could possibly be its sexiest Magic Quadrant yet to celebrate this aspect of technology — the Gartner Magic Quadrant for Structured Data Archiving and Application Retirement.
(Ed – ouch, sizzle!)
Celebrating its newly endued status inside this holiest of holy quadrangles this month is Informatica.
The firm's Amit Walia, senior vice president and general manager for data integration and security is clearly enthused.
"As organisations 'clear their decks' of legacy applications, they need unwavering confidence that the data remains readily available and is archived in a secure and cost-effective fashion," said Walia.
He continues, "Informatica Data Archive provides customers with an unrivalled range of advanced capabilities for performance optimization, application retirement, big data analytics, data security, retention management and compliance."
According to the Gartner report on this topic, structured data archiving addresses storage optimization, governance, cost optimization and data scalability.
"It (storage optimization) can reduce the volume of data in production and maintain seamless data access. The benefits of using this technology include reduced capital and operating expenditures, improved information governance, improved recoverability, lower risk of regulatory compliance violations, and access to secondary data for reporting and analysis," says Gartner.
The report projects that, "by 2017, archiving in support of big data analytics will surpass archiving for compliance as the primary use case for structured data archiving." It also predicts that, "by 2016, 75 percent of structured data archiving applications will incorporate support for big data analytics."
The report's authors also note that, "the desire to leverage archives as a secondary data store for big data analytics is driving the growth of the structured data archiving market." They continue to say that, "the growing use of Apache Hadoop, increasing data warehouse volume sizes and the accumulation of legacy systems in organizations are fostering structured data growth. These factors are leading enterprises to understand how to reuse, repurpose and gain critical insight from this data."
Retirement comes to us all, let's be respectful — ok?