What developers should expect from Salesforce World Tour London 2015
Some companies make software.
Some companies would rather say that they offer a whole 'suite' of software — and then again, some companies insist that they offer a whole 'platform' of apps and tools.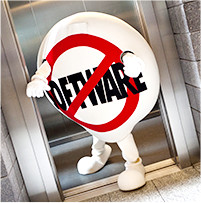 Salesforce wants to go one better (Ed – obviously!) and says it offers an entire 'ecosystem'.
The Salesforce World Tour London is hosted in ExCeL next week to gives users the chance to "experience the Salesforce ecosystem" first hand, says the firm.
Benioff defers to his number #2 vice chairman & president Keith Block for the keynote duties here.
The event is free to register for, but attendees will have to get themselves to London's glittering ExCeL centre to indulge.
The programme itself features a full developer zone with plenty of Heroku and Visualforce content.
The firm describes the event as a chance for its product teams to convey the latest updates on the Salesforce1 platform and the various products built on top of it — which include applications for:
sales,
marketing,
analytics,
services and,
community.
"Our customers will be on stage and at the breakout sessions, sharing their experiences using Salesforce while ISVs and SIs will be showcasing their apps/services built on top of our platform," said Guillaume Roques, Salesforce head of developer relations for the EMEA region.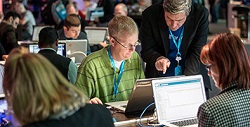 As mentioned, developers and admins will have a dedicated zone for them to learn the Salesforce 1 platform through talks and hands-on activities.
Code Consultations
"The Developer and Admin Zone features: two theatres filled with talks on a range of subjects (Lightning, Heroku, Force.com), given by experts from the Salesforce community. There are deep dive sessions on Lightning and Heroku by the product teams — plus, we also offer 'Code Consultations' with our experts for developers to get some help with projects they're working on," said Roques.
He further enthuses that developers can get some hands on time with the firm's platform through what they call 'Quick Starts' and 'Mini Hacks'.
"We connect developers and admins to their local user groups. All the UK developer groups will be onsite with us in the DevZone on the day," said Roques.
Finally he says, Salesforce is running a Coder Dojo session with 30 children from East Bergholt Primary School during the afternoon, sponsored by Wind River.
CWDN opinion
The Computer Weekly Developer Network often runs preview tasters for shows that it will attend, but this is the first time a major vendor has specifically called out its developer track with some dedicated pre-show commentary from the relevant developer lead — so all credit to Salesforce for a) having the tracks and sessions available in the first place and b) doing the (PR) math(s) and getting this info to us.