What can software application developers expect from Cloud Computing World Forum?
There's a cloud computing industry exhibition/conference/symposium/jamboree (pick any one you like) on this week in London!
You don't say?
Hang on — these things get staged all the time now and they are just a hotchpotch of industry vendors with enough money to spend on stand space, booth babes, give away promotional packs of jellybeans right?
There's no real news of value surely?
This is all about knocking up an intra-industry get together and a chance to open a crate of cold Becks "biers" on the stand at 5pm to show what a cool bunch of guys the marketing evangelists are as far as I understand it. Right?
So what's making HARD news this year?
It may be more a case of hard facts than hard news, but in terms of what that means for software application developers that may be no bad thing.

Cloud consumerisation & contextualisation
According to the Cloud Industry Forum it is the consumerisation and contextualisation of the cloud that is changing the basis of expectation for software application developer's responsibilities in the service-based computing model.
"The real world impact of legacy applications and their regulation plus levels of customisation/integration of applications now call into check how IT services can be deployed. As the market is arguably still nascent, the number of new entrants moving into the market is driving a level of divergence as each aims to get its value proposition communicated. This noise is one of the key issues the Cloud Industry Forum is committed to providing guidance on by providing clarity on best practice for cloud service delivery," said Andy Burton, chair of the Cloud Industry Forum and CEO of Fasthosts.
So not only are consumers changing the way they use the cloud every day, we also have a "still-nascent" industry where best practices and standards are not yet set in stone.
Are software developers using cloud technologies not then caught in the middle?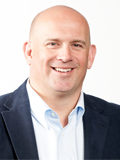 "The challenge for software professionals in these 'ever-shifting' cloud-centric environments today is to look at the tools they have around them now. Companies like Rackspace are known for our branded 'Fanatical Support' function for a reason; we offer technical engineering care and tuition tailored to specific application deployment types whether they reside on private, public or hybrid clouds," said Nigel Beighton, VP of technology international at Rackspace.
"What's important for programmers in the cloud arena now is that they grasp an appreciation for what 'type' of applications (and data) are well suited to the cloud model. Yes it's all about standards now, but every solution needs to be viewed at a more granular level too," added Beighton.
For another viewpoint…
Sacha Labourey, CEO of CloudBees has said that the cloud represents one of the largest IT paradigm shifts, ever.
"From redefining the concepts of operating systems and middleware, to revolutionising the way IT services are built and consumed, the cloud is ushering in change. Platform as a Service (PaaS) provide developers with the ability to develop applications without having to maintain the underlying infrastructure. PaaS accelerates time to market. As a result, businesses are more agile and able to respond to market pressures more quickly than ever before."
Dell's VP of cloud solutions Ricky Santos shows off his media training and goes on the record to say that, "At Dell we believe that cloud isn't just a technology."
Pardon?
"It's a corporate strategy focused on business outcomes," he said.
Oh, I see, tell me more.
"Many customers and cloud vendors adopt cloud solutions but fail to get the full benefit because they operate it separately from the rest of the IT. The real benefit of the cloud comes when it's integrated with IT and leveraged across all environments. Services consultants should work to understand a customer's business and help them plan, build, deploy, manage and access clouds that meet their specific needs," said Santos.
… and finally
Karl Stevens, EMEA cloud architect at Red Hat has suggested that to ensure cloud implementations remain truly open, not only in licence, but also in governance, it is important that developers "consider users and code ahead of infrastructure" — to keep up with "growing standards and consumer-based innovation" as he puts it.
"The cloud should not be a catalyst for lock-in, and open clouds enable the simple development of any application model on public, private and hybrid platforms. For example, Red Hat sponsors OpenShift Origin, the open source project behind its OpenShift product whereby it lets developers take advantage of the OpenShift Platform-as-a-Service (PaaS) by running their version on their own infrastructure. This means programmers can run the code behind the firewall and tweak it to work with existing applications to keep cloud as simple as possible," said Stevens.
Our cloud-based challenges then, are still manifold, multiplex and multifarious. Will we get all the answers from Cloud Computing World Forum and their list of hot topics as listed here for our consideration?
No — it's unlikely.
Will we get free jellybeans?
Yes — it's a certainty.
OK – I'll go.