W3C launches new web performance working group
The World Wide Web Consortium (W3C) has launched a new Web Performance Working Group to provide methods to measure aspects of application performance and further the standards that it lays in place for the web.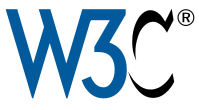 The 350 member-plus consortium says it is focused on making sure web developers have the ability to assess and understand the performance characteristics of their applications using well-defined interoperable methods.
"As Web browsers and their underlying engines include richer capabilities and become more powerful, web developers are building more sophisticated applications where application performance is increasingly important. This new Working Group will look at user agent features and APIs to measure aspects of application performance, " says the consortrium.
The working group's "deliverables" will apply to desktop and mobile browsers and other non-browser environments where appropriate.