Visual Studio 2012 heralds start of Windows 8 development
Microsoft's core software application development IDE (integrated development environment) Visual Studio 2012 was officially released along with the .NET Framework 4.5 this week.
This final release will be heralded by some as the official start of software development for the Windows 8 platform.
Microsoft developers and third party MSDN (Microsoft Developer Network) programmers and others will of course have already been using beta release tools to get much of the first stage of software well advanced.
But this official release is marked out in many senses by virtue of it being a more significant "re-engineering" to the new Windows 8 platform than previous Visual Studio 2012 updates, which (in comparison) have largely been extensions, augmentations and refinements to the existing IDE.
Put simply, Windows 8 looks different, so Visual Studio 2012 looks different.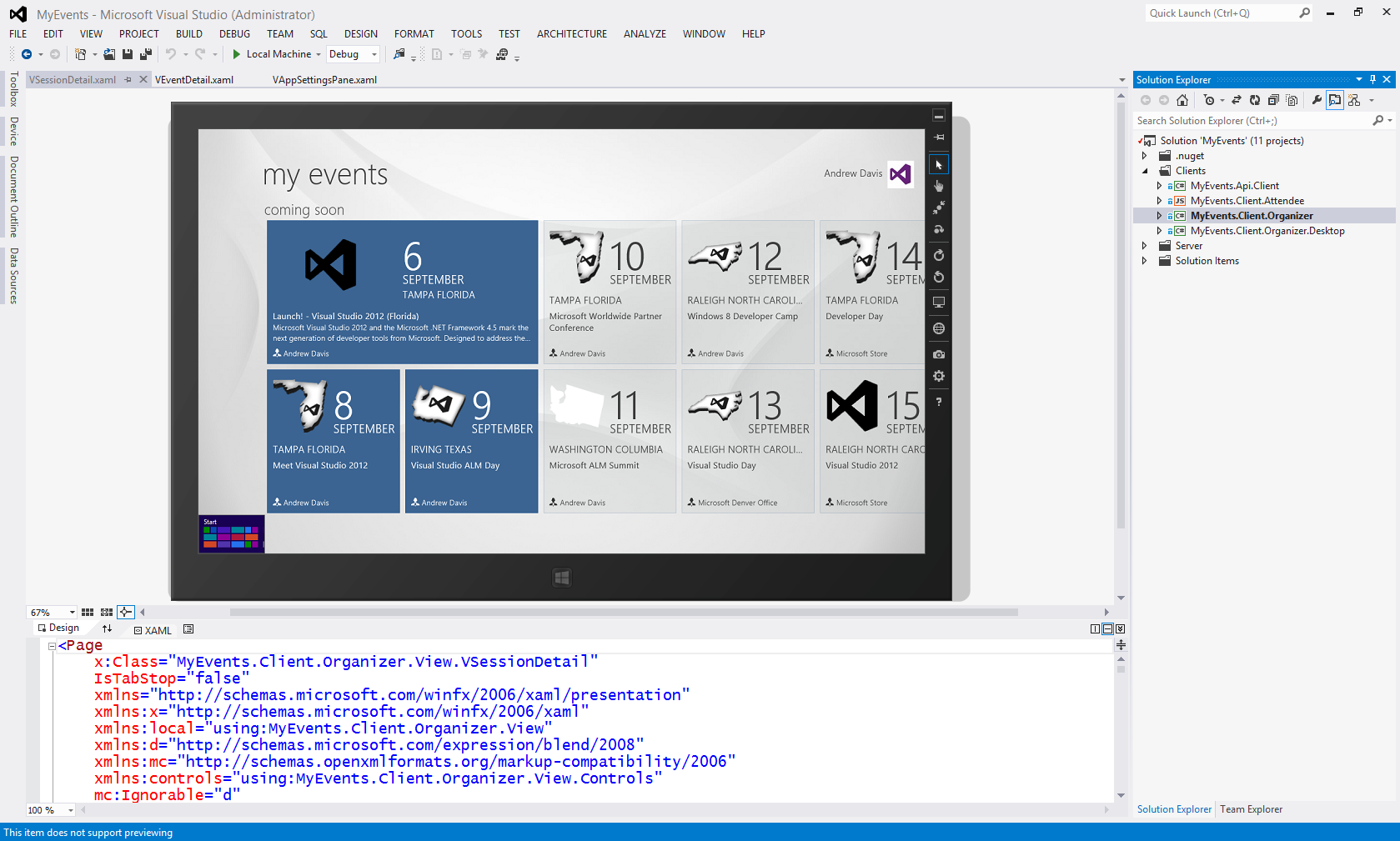 A full technical review is available on programmer website Dr. Dobb's here. The site confirms that Visual Studio comes in multiple versions: Ultimate, Premium, Professional, Test Professional and Express.
According to the above news and review, "The last of these is a free (as in beer) edition that contains a bare set of tools and a stripped-down IDE. Microsoft says that it plans to run a continuous cycle of product updates on a year-round basis. The already planned Visual Studio 2012 Update 1 will offer new support of Agile teams, continuous quality enablement, SharePoint, and Windows development. Clearly then, the momentum of the general product release has already carried forward into this additional development."
Microsoft releases an official statement.
"Today more than ever before, developers have the opportunity to create modern client apps connected to cloud services that make information more easily accessible to users, on any device, at any time," said S. Somasegar, Corporate Vice President of the Developer Division at Microsoft. "The release of Visual Studio 2012 and .NET Framework 4.5 delivers our most comprehensive and streamlined set of tools yet, providing the centerpiece for an integrated development experience targeting the latest and greatest platforms from Microsoft."
What makes a modern app?
Microsoft's notes on what it feels constitutes the core characteristics of a modern app are interesting. The firm rests its view around three key criteria which it says describe the way software now takes its form.
· Applications are user-centric: They provide a customer-centric experience and are accessible from any device.
· Applications are social: They are integrated with a user's identity and connected to peers, colleagues and friends
· Applications are data-centric: They integrate data with a customer's tasks at-hand enables decision making within context.