VMware on digital skills: hidden truths & the millennial myth
Like him (and his social network) or not, Mark 'Zuck' Zuckerberg has made with one arguably worthy comment, it appears.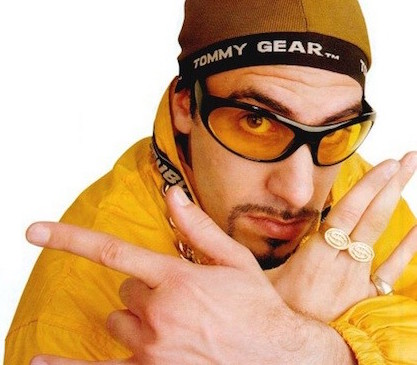 "The biggest risk is not taking any risk… In a world that is changing really quickly, the only strategy that is guaranteed to fail is not taking risks," he said.
Staines, AIII
This quote was just one of the truths aired at a meeting of minds last week staged by VMware to celebrate the opening of its new Staines office premises.
Zut Alors! Le rosbif c'est incroyable
Currently braving the British food during his tenure at the top is Jean-Pierre Brulard, senior vice president general manager for EMEA at VMware.
Brulard commented that the UK is at important point in terms of digital skills… "Many new processes being brought forward with the rise of cloud and virtualisation," he said.
Matt Piercy, veep for Northern EMEA said that what we actually have to do is develop the skills that will drive this "disruption" that we talk about.
"The problem is that we have 'digital talent, that is stuck in an analogue world' – much legacy tech pervades," he said.
Digital reality
Customers are now actively seeking digital channels to engage with in terms of the purchases (goods and services) they make… what matters is that customers are actively seeking out these types of companies because these are the ones they want to do business with. The firms without these digital channels will fail to get the business — so developing the digital skills across the workforce becomes even more of an imperative.
Multi-coloured Maggie
BBC TV favourite and all round tech champion Maggie Philbin was also part of this panel.
Philbin is CEO of TeenTech and is also involved with government's Digital Skills TaskForce and is of course a technology journalist/presenter in her own right.
"There's a major problem if we assess students' skills via exams where kids are sat on their own with a piece of paper," said Philbin. "When would we ever want them to work like that [in the real world]."
VMware CTO Joe Baguley dropped in one of the most impactful comments of the day when he explained that his 15-year old daughter has changed her bank account twice in the last 18 months based upon the kind of app the bank is prepared to give her…
… it's true, the digital world is changing.
As we move towards speaking to children and their digital upskilling… it is important to realise that some of the skills we are talking about developing may not even exist in 20 years time. But that's okay surely.
Baguley also said that people keep talking about enterprise grade, but this expression needs to be eradicated.
"What I say is how much worse than consumer grade could this product be? In terms of usability we should be talking about products that are just as intuitive (in terms of being able to learn how to use them) as your smartphone. If it takes half a day to train a new employee up on how to operate a particular part of an IT system, then this is too long," he said.
"Profoundly changing skillsets in today's digital age are transforming the way businesses are run, impacting how strategy, direction and decisions themselves are formulated," said Matt Crosby, head of expertise for UK and Ireland at global management consulting firm Hay Group.
"The challenge, and opportunity will be in aligning senior teams with years of experience of running businesses in a pre-digital age with younger talent who bring new expertise, expectations and motivations. Each company must work hard to find a system that brings this multi-generational workforce together, doing some of the 'old' things well, such as measuring accountability, performance and outcomes, whilst also making sure that ideas and new ways of working flourish."
VMware backed up its office opening and this discussion roundtable with some research that claims to debunk the millennial myth and reveals employees across all ages in the UK have significant influence within businesses to drive digital transformation.
From failsafe, to safe fail
It's all about moving from a system of failsafe, to a system of safe fail — so that we can drive disruption.
Ali G image credit: Freemantle Media Ltd.