Urbanista Nightrunner earphones: saves lives, saves Android internal logic
Yes this is a software column — so there's a very good reason for talking about a hardware product here and it leads us to an invaluable lesson relating to the internal logic of the Android platform code.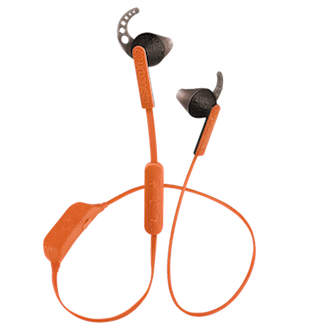 But first… the hardware
Your diligent headphone reviewer (that's me) has been through many 'can' experiences, from the joys of Sennheiser units used at home… to the trials and tribulations brought about when trying to use headphones on the move.
Yes, I even bought a paid of Bose non noise cancelling 'over ear' headphones for use on planes because I couldn't afford the noise cancelling ones.
Onwards then to 'in ear' units — basically, they fall out.
Okay, they either fall out or they plug so far into your ear canal that you feel like you are having your brain sucked out… and that's assuming they are good quality.
Urbanista Nightrunner
Urbanista Nightrunner earphones work great, that's it… they just work.
They have a little 'silicon wing' on each earphone that helps them gently nestle in your ear and they never fall out.
The extra benefit here is that the cables have been designed with reflective strips to keep you safer out and about near roads on dark nights.
The 'Boston' edition is a wireless Bluetooth unit and this is the one this commentary hinges around.
Community manager at Urbanista Valarie Wigardt says, "This is one of the most important products we have created, a headphone that can actually save lives. Pedestrians and joggers difficult to spot in winter darkness if they do not wear reflective clothing, yet many choose not to."
So without being too gushing… having been through the mill with lots of these products (there's an expensive brand called Shure and its in-ear phones are extremely uncomfortable), it's nice when you get hold of a unit that you think will really change the way you use your devices.
The Bluetooth challenge
The challenge we had when using these earphones was not down to any fault brought about by Urbanista in its manufacture, design or technology — the issue is with Android and its handling of Bluetooth.
Bluetooth share has stopped working — this is the error message that you well see when trying to add devices and here's the reason why as detailed on StackOverflow:
"Yes, there is an unhandled case in the internal logic of the Android platform code where it assumes it will always be able to allocate a remote device record and if it cannot it crashes completely. Try toggling airplane mode briefly as this may clear the devices records (though power cycling does not). Otherwise, a factory reset definitely will." – Chris Stratton Feb 26 '14 at 20:07
I did have to completely wipe my Samsung Note 3 to get the system working correctly (and let's be clear, this is no fault of Samsung) and finally Bluetooth connectivity happened.
We can pretty confidently say that this is an Android problem i.e. the Urbanista unit synced up fine with an iPad before this episode.
So is it worth the factory reset? YES !