Thingsee One, an IoT developer device
Thingsee is a manufacturer of developer devices and platforms from Oulu (yes, it's a real place) in Finland.
The firm has announced the commercial availability of its Thingsee One device — a 'smart' developer device for Internet of Things (IoT) application development.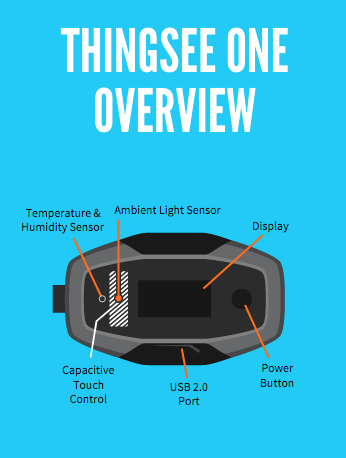 The CEO speaketh
"Thingsee allows a new range of developers to start building IoT products & services.You don't need to know C or C++. Just get the data you need using Thingsee One and build your applications server side with PHP, NodeJS or any other programming language," claims Pasi Jokinen, Thingsee's CEO.
Pret-a-coder
Unlike other developer devices on the market, such as Raspberry Pi and Arduino, Thingsee One is ready for immediate use and is both weatherproof and impact resistant.
The unit has fully programmable sensors – including:
accelerometer,
magnetometer
humidity,
temperature and.
pressure sensors – plus,
extensive cellular connectivity.
Battery life lasts up to one year, or so we are told.
Thingsee One was first introduced to the market via a successful Kickstarter crowdfunding campaign run in late 2014.
The manufacture of the device began in Finland in July this year.
Thingsee is also launching Thingsee Creator, a visual programming tool as a public beta — Creator is supposed to enable the creation of prototypes and new practices in just minutes.
Thingsee One is currently used globally by multiple companies and project groups of differing sizes. For example, large companies like Cisco Systems are using Thingsee One for prototyping new IoT concepts, and smaller teams like GPS-Speedsurfing.com have used the device to develop complex new applications.