The (self-service) revolution will be analysed
This is a guest post for the Computer Weekly Developer Network blog written by Brian Gentile, senior VP & general manager for TIBCO Analytics.
The revolution cometh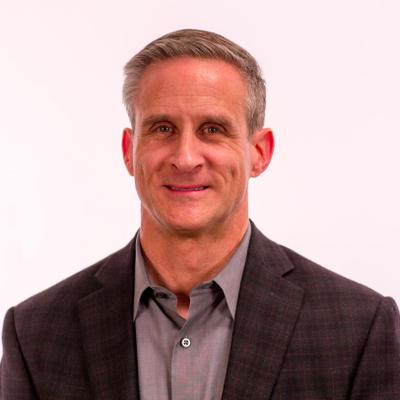 We're in the middle of a self-service revolution across all aspects of our lives, but… fortunately… those distinctly user-unfriendly self-service systems that pervade in our supermarkets are being countered by an altogether more positive type of self-service development.
Applied in the right sphere and powered by innovative technology, self-service techniques have quite simply come into their own and are now able to achieve significant business benefits while having a truly transformative impact on how we work.
BI plugs in, turns on
Independence, accessibility and greater productivity all conspire to achieve a far more efficient proposition and nowhere is this better evidenced than by the evolution of business intelligence (BI) in the workplace.
As information comes in thick and fast from multiple sources, so have the demands for an alternative to the stand-alone, costly and complex BI reporting and analytics tools of old.
Self-service analytics
In short, knowledge workers need a more agile and available approach and are increasingly doing it for themselves by embracing self-service analytics techniques.
Further, progress has snowballed by weaving and embedding a new breed of data analytics inside nearly any application, so they are seamlessly integrated into our daily business processes. Driven in part by the explosion of the cloud, embedded reporting and analytics have changed the way that business intelligence tools are accessed, all of which has made analytics cheaper, more accessible, and straightforward.
And, for the first time, we are seeing the benefits of having insightful data at everyone's fingertips, enhancing performance and informing key decisions with timely insight, which in turn can only create a more self-sufficient and informed workforce.
Democratized analytics
Business analytics traditionally managed by IT specialists at larger enterprises are now accessible to a far wider audience; for example, at smaller businesses, where cost and complexity would have previously proven to be prohibitive.
Consequently, we are seeing a shift: analytic applications that were purely the responsibility of IT are increasingly shifting to business functions, which must take the lead to ensure their needs are best accommodated.
Crucially, the latest analytics software not only offers the mechanism, but the direction to steer users towards the most appropriate options. It's part of our ongoing commitment to build and maintain a broader analytics dialogue rather than simply providing the tools — an approach that will drive much broader consumption, ultimately reaching everyone with the right amount of analytic insight to make an improved decision and drive a superior outcome.
Re-imagination
By entirely reimagining business analytics, we will enable anyone to have a personalised or tailored experience that is exactly fit for purpose. It's an exciting vision and when we discuss this directly with customers, it never fails to capture their excitement, as well.
Our approach reflects the fluidity of a less-structured flow of data coming through the cloud with a commitment to continually evolve and improve the platforms. From boosting the embedding of reporting to creating a more powerful and visual use of data, an ongoing priority is to ensure that the data is as meaningful as possible.
It's a commitment to delivering accelerated insight for everyone, not just a chosen few. It's also a quest to take analytics out of the tool and put them into the conversations that are had each day within an organisation. That will be one big step closer to an ideal analytic experience.
Your suggestions and comments are welcome here so this analytic conversation can continue.
About TIBCO Analytics
At the heart of the firm's vision are two primary platforms, Spotfire and Jaspersoft, both designed to address the analytic problems that our customers face and to give them the answers they need through the best analytic recommendations.