The future of mobile is cloud-based & server-side
The fabulous and free TED (Technology Entertainment Design) application for iPad is (I would like to argue) a great piece of software, which, once installed, allows the user to view a selection of superbly informative and thought provoking videos from the now world-famous "multidisciplinary" TED conferences.
Plus, a user can select the "My Talks" function and download (a la Podcast style) a number of talks to listen to once out of WiFi coverage.
Although this app does rely heavily on its back end data to "feed" mobile devices with the data required to play the video, its "on device" functionality may be regarded as comparatively high…
… especially when we now move to a more cloud-based server-side mobile application world.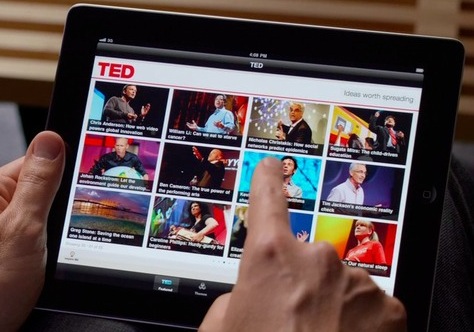 So on this train on thought — mobile cloud application company FeedHenry chose this month to release a Yankee Group whitepaper designed to analyse the mounting complexity of mobile apps.
The firm found that what cloud-based server-side really means today is a sea-change (or paradigm shift if you prefer) towards mobile Backend-as-a-Service (mBaas) technologies.
A recent news story on this subject concluded that, "If indeed mBaaS has already become an industry standard acronym, then we should understand this term to refer to the work of software application developers who are looking beyond lightweight applications to building more complex ones requiring greater integration with backend systems."
This apparently new and much more concentrated focus on server-side infrastructures (particularly as software developers' tools are also moving INTO the cloud) means that we may now see more importance put on not only reusable code, but also preconfigured mobile app services and over-the-air updates.
What does this all lead to?
Once again, it's mobile Backend-as-a-Service.
For further justification in this area we can look at research released this week from Rackspace in association with CityIQ, which has studied the investment in mobile computing capabilities by UK banks and financial institutions.
According to Rackspace, providing customers with mobile apps is now viewed as "being crucial to having a competitive advantage" by 63 per cent of financial services organisations.
The development of apps such as Barclays' Pingit is an example of how use of technology can be exciting and engaging to the customer says the firm; it also demonstrates the banking sector's wider progressive attitude and desire to dominate the mobile payments industry.
"The increasing importance of mobile in banking and finance can be attributed to the explosion in customer demand and expectations. The greater availability of cloud-based delivery mechanisms has made it feasible for mobile solutions to be developed and rolled out quickly and securely," said Fabio Torlini, Rackspace VP of cloud.
Torini continues, "Cloud computing is considered by the overwhelming majority of respondents [in our study] as having a significant part to play in developing their mobile strategies, with 78 per cent agreeing the cloud is an enabler of increased mobility and 43 per cent stating their organisation is either using or planning to use it."
The future is bright, the future is mobile, the future is cloud.