The cloud developer's toolkit takes shape
It's official. The software application development discipline now extends to a wider definition and the cloud software application developer has arrived.
Call him (or her) a 'cloud developer', call him a 'service-based computing programmer', call him a 'hosting coder' or call him Software-as-a-Service Application Developer (SaaSAD) if you will — but the cloud developer has arrived.
NOTE: By virtue of this statement we must also be recognising the existence of the cloud DevOps role, so the Cloud DevOps pro also comes of age. But that's another story.
So what's different about cloud programming? Well developers will have to learn to code to and with a new set of APIs for sure, but that's not bad news.
It's important to realise that coding to Microsoft Azure environments (for example) is not the same as regular web development. Cloud doesn't always accommodate for multiple languages to be used inside any one instance as might be seen elsewhere, so the landscape will look different for sure.
Columns, stored procedures, runtimes — these all behave differently in the cloud so a re-learning process is called for.
Developers approaching cloud deployments should be wary of the industry's cloudy (sorry!) marketing fluff that has instilled a perception of "unlimited resources are available for all" in the cloud. Unless a system has been architected to accommodate for this kind of extensibility, then the programmer may well find himself or herself shut out when they simply try and turn the volume up to 11.
Vendors are now lining up to serve the new cloud programming space. NetSuite this week used its SuiteWorld conference to announce Built for NetSuite, a new programme and method to verify the strength of applications and integrations built using the NetSuite SuiteCloud Computing Platform.
Built for NetSuite involves partners documenting and verifying their practices for architecture, development, privacy and security.
After the Built for NetSuite team reviews the partner's SuiteApp submission for completeness and appropriateness, partners must provide a demonstration of the product and/or positive customer references.
The SuiteApp may then be awarded the Built for NetSuite badge.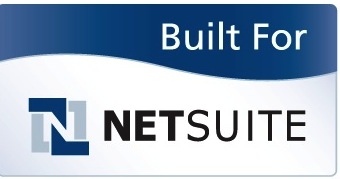 OK so this is an example of controls being put in place across the industry to try and lock down quality in terms of cloud development.
If we trust the efficacy and general worth of NetSuite's control layers (and we have no reason not to necessarily) then this is good news.