The SMB low hanging (or at least abundant) fruit basket
Well don't the IT vendors love small to medium sized businesses (SMBs) these days? OK, in fairness, the UK is a nation of shopkeepers (and so SMB keepers too) as the so-called small business sector makes up the such a huge proportion of our country's workforce.
The government's HM Revenue & Customs website defines SMBs in various ways at this link here — but suffice it to say that this covers a lot more companies than you might have at first imagined.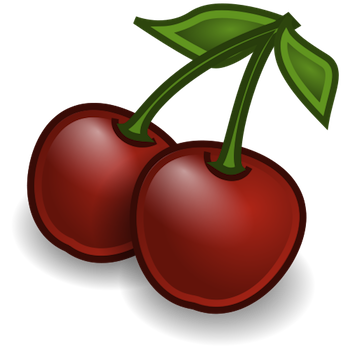 The thing is, SMBs represent not so much the "low hanging fruit" of the economy, but perhaps the fruit that is most abundant. So cloud vendors want to sell to SMBs (because big businesses are an easier sell and have been early adopters), web services companies want to sell to SMBs because they are among the ripest pickings out there… and the list goes on.
Basically, SMBs are hot sales targets – got it?
So what does this mean for software development in the SMB sector? Business consulting director at Infor Phil Lewis has suggested that today, faced with a scarcity of "big ticket" deals, software houses of every size are now focusing their marketing resources at the mid-market. However, many vendors have yet to realise what is involved in developing solutions for organisations of this size and how it can be done profitably.
Infor's Lewis writes for CWDN as follows:
Firstly it is imperative to understand that the profile of these businesses has changed drastically over the past couple of years. Two forces now drive a lot of end user expectations which IT teams must satisfy: the look and feel of the 'personal' computing experience and a greater awareness of enterprise applications.
Typical personal computer use has changed beyond all recognition over the past two years. The software behind sites like Facebook and YouTube is easy and intuitive to use. The web continually delivers simpler, faster, more engaging ways to interact online, seamlessly mixing data, information and services. Entertainment, information and commerce readily and quickly blur.
The same cannot be said for rigid business applications and the associated computing experience. But make no mistake — mid-market expectations of technology are increasing because of this domestic ease of use. Software developers who ignore this shift do so at their peril.

You can read more at this blog's extended section.
Enterprise applications need to be delivered to the end user so that they can exploit a plethora of data sources including many of the social media and 'mash-up' technologies found at home. For example, businesses now want to combine traditional ERP functions and CRM customer records with information from LinkedIn, Hoovers, Google Maps or Twitter. The typical monolithic ERP system is beginning to fall short of the comprehensive solution required to support today's spectrum of business requirements.
This will not stop at the application either. The next generation of user interfaces will be multi-channel content delivery mechanisms: not a portal, dashboard, web homepage, form or screen, but all of these in one.
The overriding lesson for developers is that if it is easy, enjoyable and immersive at home, then so should it be in the office.
However, mid-market companies' use of technology is not entirely defined by personal computing. IT users within medium sized businesses want the functionality and capabilities of systems used within large enterprises — they just want it delivered in a different way.
For example, a mid-market manufacturer needs specific functionality from an ERP system without being burdened by irrelevant and expensive modules that will not be used. Software for the mid-market has to deliver sophistication without complications.
This means the choice over method of deployment — cloud, on-premise or hybrid – is critical. It is important to understand that the cloud is just a delivery mechanism for how the mid-market will use software. The various deployment and access options are critical for businesses facing a lack of capital investment.
Mid-market end users looking to use cloud as their main platform will drive vendors to ensure cloud-based applications are secure, with high availability and disaster recovery built-in. The mid-market will demand 'cloud without compromise' — basically the same levels of functionality whether the software is on premise or delivered through the cloud.
Both these sets of expectations rely on interoperability — the current battleground for much software development. A 'typical' mid-market business with a mix of on premise and Internet based applications has, historically, found it difficult and expensive to integrate. As a result, consistent and flexible business processes have been difficult to deliver and maintain. For those looking to make a name in delivering solutions to the mid-market, this is the largest concern driving software development.