Technology webinar best practice - discuss
I'd just like to check on something – we've all logged in to a webinar before now right? WebEx is a clever piece of software and it does a great job (IMHO) of segmenting participants, hosts and moderators so that we can all speak, watch the inevitable PowerPoint deck and use in the in-webinar chat function.
So earlier this month I got to sit on the other side of the fence and play host in a live webinar meeting for the first time. The subject was software integrity and the presence and analysis of defects inside the Android kernel. I'll mention the company I did this with at the end of this blog to avoid a direct plug.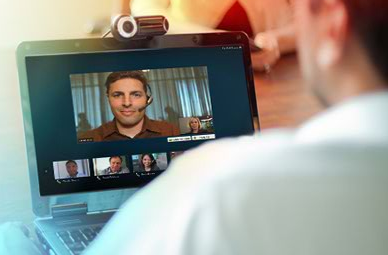 Webinar revelation number #1 – people are shy
It's quite interesting to notice that even highly technical developers with knowledge that far outstrips my meager technical prowess don't like to speak up and ask questions. They typically do this because a) English is not their first language and they would prefer their question to be read out (and interpreted slightly if needed), b) they are shy, or c) the host has offered to read questions out if people don't want to speak up.
Webinar revelation number #2 – there's always more questions than time
Technology evangelists, COOs, co-founders and marketing men all like to speak about their products, it's what they do best after all. I would not necessarily advocate cutting a PowerPoint deck short if it is in full flow and is going to run over by five minutes — just make sure you have booked additional time on your conference call in case you need it, plus people are always late dialing in.
Webinar revelation number #3 – Multi-media, multi-lingual, multi-skilled
In this multi-media world, it's all to easy to forget that we are living in a multi-lingual world with individuals who will be multi-skilled but at many different levels. So speak steadily (rather than slowly), speak clearly and speak succinctly without rambling.
The webinar I was involved with was related to Coverity, a company that describes itself as a specialist in static source code analysis using software quality products to find critical software defects in system architecture & source code. You can read more about the company on its website or here at this Computer Weekly story link.