TIBCO's holy trinity for 'in the moment' Fast Data
TIBCO used its annual conference and user symposium this week to launch a new version of its Fast Data platform.
This is claimed to be the only platform on the market that provides all three core capabilities of speedy/fast data analysis:
Integration,
Analytics and,
Event Processing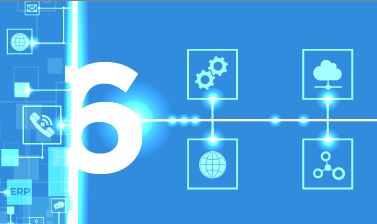 The technology proposition here hinges on the creation of an infrastructure layer of technology (hence the use of the term 'platform') that will allow users to interpret, understand and act on all data.
All data?
When TIBCO says ALL data, it is suggesting that its software can span data residing on-premise or in the cloud (or web), data emanating from big data sources, or data coming from the Internet of Things (or other mobile).
"Customers are increasingly being challenged to extract information, analyse insight and make decisions based on huge volumes of data as events occur in order to remain competitive," said the company, in a press statement.
TIBCO CTO Matt Quinn suggests that without the core capabilities of integration, analytics and event processing, customers are left to cobble solutions together.
Queue – the sell for this Fast Data platform.
In the moment data
The firm says that it has now integrated the necessary solutions to empower customers to combine big data with information captured "in the moment" from their own applications, web, cloud and mobile channels, as well as the data coming from the Internet of Things, enabling insights that can be immediately extracted and decisions applied as situations unfold.
The product update breakdown
 Cross platform integration for TIBCO FTL (faster than light) – this product can now be used from TIBCO ActiveMatrix BusinessWorks for integration or TIBCO StreamBase for events processing.
 Native integration of TIBCO Enterprise Runtime for R with TIBCO StreamBase – TIBCO Enterprise Runtime for R now integrates with TIBCO StreamBase to enable real-time decision making from big data insights.
 TIBCO StreamBase connectors – TIBCO StreamBase now supports a wide range of open source connectors enabling customers to connect, understand and act on the data processed from the Internet of Things.
 TIBCO Live Datamart support for HTML 5 -TIBCO Live Datamart now supports HTML 5 to deliver operational visibility in various forms, from dedicated desktop clients to web and mobile applications.
According to a press statement, "The rise of the Internet of Things and mobile technologies allow organizations to capture data virtually everywhere. With TIBCO Live Datamart, support for HTML 5, decisions makers are operationally aware, wherever they are, through web or mobile applications."