Swiss car dealerships & attack of the (website) clones
Information technology case studies generally play the role of Marmite in the marketing mix i.e. you either love them or you hate them. While some say that they show the role of true practitioners in practice; others say that they are nothing more than 'showboating' after a customer win.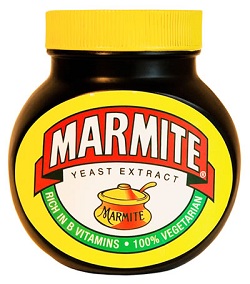 While I tend to fall into the latter camp more often than not, the story of AMAG Automobil-und Motoren AG (the largest chain of car dealerships in Switzerland) and its work with CA Technologies to ramp up the operational reliability of its websites and web applications — did in fact catch my eye.
For this company, web apps not only play a key role in sales, vehicle configuration, financing and car insurance — they are also of significant importance for critical business activities such as cooperation with employees and partners, managing the supply chain for cars and spare parts and monitoring and processing import orders.
"AMAG used to clone numerous websites from car manufacturers and sales and service partners onto its own site. The AMAG website environment was sometimes made up of 1,090 mini sites. This complexity made the various sites very unreliable and unstable, causing complaints from customers and partners but high support costs. With CA Wily Application Performance Management (APM), the company was able to take control of monitoring business critical web applications, the associated web servers and more than 56,000 transactions per day in real time, detecting the root causes of errors and therefore providing the framework needed to optimise transactions and business processes," says CA.
This news has been pushed out to accompany CA Technologies' recently published independent study entitled "Service Assurance: Accelerating Growth through an Exceptional Customer Experience", which you can easily find online.
Interesting points to note here are perhaps the prevalence and importance of (APM) as an enabling technology, the harsh reality of companies working with many multi-level suppliers and partners and the way AMAG "cloning & conglomeration" process took shape — and ultimately how the company toook control of this spiralling application growth nightmare.