Supercomputer software, wind power turbines & big data analytics
With the creation and deployment of environmental "renewable energy" technologies now growing at a faster rate than ever, the 'touchpoints' for IT-driven infrastructural support for the eco-energy sector are also growing at a commensurate rate.
While IT firms selling to this space are having to be careful of so-called "greenwashing" (i.e. sticking a green badge on a project but failing to follow through with environmentally aware provisioning), the opportunity to push IT services to what is one of the planet's fastest growing verticals is a major driver for both software and hardware development just now.
As such, Danish energy company Vestas Wind Systems has this week said that it will use IBM big data analytics software and IBM hardware systems to improve wind "turbine placement" for optimal energy output.
Turbine placement is reportedly a major challenge for the renewable energy industry and Vestas is addressing the issue of turbine placement by using IBM BigInsights software and an IBM Firestorm supercomputer to analyse what has been called "petabytes of structured and unstructured data", such as weather reports, tidal phases, geospatial and sensor data, satellite images, deforestation maps as well as weather modelling research to pinpoint installation.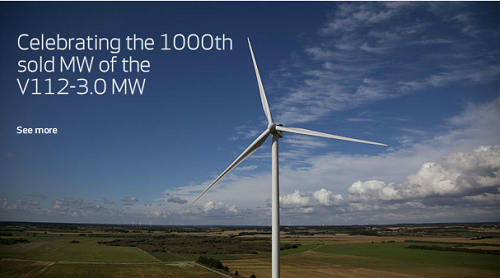 "Vestas turbines operate for decades and clients demand to know how much energy they will produce and what their return on investment will be before they are installed," said Lars Christian Christensen, VP of plant siting and forecasting, Vestas Technology R&D. "Using IBM software and systems, we can now answer these questions quickly to identify new markets for wind energy and help our clients meet aggressive renewable energy goals."
In the siting process, once a turbine is operational, Vestas engineers will use the new software and supercomputer to predict its performance, analyse how each blade reacts to weather changes, and determine the best times to schedule maintenance. The company expects to analyse even more diverse and bigger weather data sets reaching 20-plus petabytes over the next four years.
So now we know that wind farms don't just get "plonked somewhere a bit windy", there is science behind the placement and analysis of these machines and it is software powered.
Even better, next you drive past one you can make a knowing remark about the "petabytes of structured and unstructured data" being processed as a result of its operations.
Who said it wasn't good to be geeky?