Spiceworks now more developer-centric
Professional sysadmin network company Spiceworks has hosted its Spiceworld technical user conference this week in Austin, Texas.
Focused on systems administrators (sysadmins) as a starting proposition, Spiceworks will now look to increasingly embrace sysadmins, software application developers and related tech family roles in areas such as database administration etc.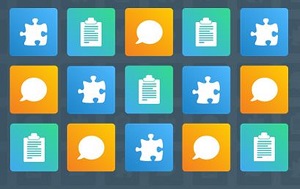 The company has now formalized its developer program to allow vendors and independent developers to offer (free and paid) applications and services to members within the network.
Given the rise of what we might now call specialised vertical social networks (Ed — would that be SVSN?), this is Spiceworks suggesting that GitHub itself is a social network for programmers as it now develops to become a wider resource in that same vein.
The firm has also used Spiceworks to highlight two new products to help IT professionals streamline how they manage their technology environment and support end users.
PRODUCT NOTE: Spiceworks Network Monitor is a free, real-time monitoring dashboard that helps IT professionals address potential issues within their environment before they happen.
Additionally, the company unveiled a hosted version of its Help Desk application for IT professionals looking to support end users without the management requirements of a traditional application.
"We continue to add new applications to the Spiceworks platform in a way that helps IT professionals everywhere do their jobs more effectively," said Scott Abel, co-founder and CEO of Spiceworks. "We'll continue to push the envelope with new Spiceworks and third-party applications that add value to IT professionals' days and enable them work more efficiently."
The Spiceworks Network Monitor is a free, real-time network monitoring solution that can be installed and set up in 10 minutes.
The Windows-based application provides a graphical view of network utilization and server activity including disk and CPU usage, active processes and services, system memory and other environmental data. Real-time alerting for a variety of server and network conditions is also built-in, and IT professionals will be able to address potential issues through a remote desktop connection.
"As an IT department of one, there's no shortage of tasks I have to perform every day," said Eric Chapman, network and systems administrator at Radiation Monitoring Devices. "The Spiceworks Network Monitor helps me simplify my day by giving me a convenient, centralized place to monitor my servers in real time. Email alerts help me address any issues that may pop up while I focus on other, more valuable projects."
Spiceworks' hosted Help Desk offering was built for IT professionals who need a help desk environment but prefer a solution that doesn't require existing or new hardware infrastructure or associated management tasks. The hosted edition will include the same great features current Spiceworks users rely on today to keep their technology environment and end-users productive and running in tip-top shape.
Existing Spiceworks Help Desk users interested in migrating to the hosted edition will be able to import their information.