Sound: the next (social media) killer app?
We're all looking for the next killer application. All of us are, all of the time — everyone wants to know what the next Twitter is going to be and we're all frantically downloading increasingly lightweight (almost disposable) apps in the hope of getting ahead of the curve.
But what form will the next killer app actually take? Perhaps, just perhaps, the answer is sitting right in front of our faces.
Could it be sound?
Let's look at the evidence. Apple's voice-based "natural language user interface" Siri is of course based around the concept of human voice and spoken commands. Part of iOS 5, the hype surrounding this technology is (almost) outstripping that which surrounds the iPhone itself.
Then there is HD voice. While mobile phone voice technology has remained largely unchanged for over a quarter of a century, HD voice heralds the use of so-called "wideband technology" to provide a deeper clarity and a better audio experience in VoIP-based communications.
It should feel like callers are almost in the same room.
Apple users are also benefiting from an app called Sound App, which is designed to manipulate sound files and create playlists.
Finally here there is Soundcloud and this is where sound starts to impact social media.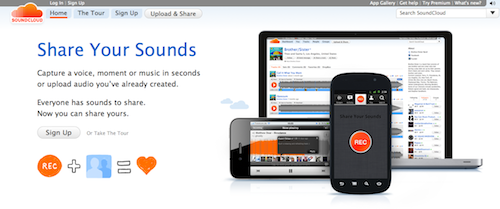 According to its developers, "SoundCloud is the world's leading social sound platform where anyone can create sounds and share them everywhere.
Recording and uploading sounds to SoundCloud lets people easily share them privately with their friends or publicly to blogs, sites and social networks."
SoundCloud can be accessed anywhere using the official iPhone and Android apps. There are also hundreds of "creation and sharing" apps built on the SoundCloud platform.
Could something as simple as audio (combined with social media driven dissemination channels) really be the next killer app?
I'm saying nothing…