Slam it to the left, Spiceworks ups developer beat
Spiceworks has announced a new developer toolkit, transaction processing capabilities and apps for its App Center.
What is Spiceworks?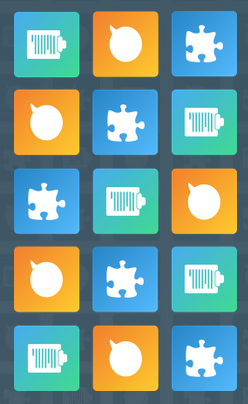 The company describes itself as a (professional) vertical network for IT users that connects more than 5 million IT users with over 3,000 technology brands — it's mission is to simplify the way we buy and manage technology products and services.
The new developer toolkit includes new platform APIs, the 'Developer Edition' of Spiceworks' IT management application and some associated documentation.
The company also introduced transaction processing for its own App Center — and this is said to enable independent developers and technology brands to sell apps to IT professionals.
Does it work?
Spiceworks insists that its users collectively spend over £400 billion on IT products and services every year.
"The Spiceworks App Center is a opportunity for the development community to reach a professional audience with enormous purchasing power," said Michael Maw, an independent developer and creator of the Pepper Pack app.
The platform is said to be easy enough to build on and is supposed to developers a new audience to reach with premium apps.
"Millions of IT professionals rely on Spiceworks for the applications, technical information, peer feedback, and vendor connections they need to be more productive," said Ed Shelton, App Center program manager at Spiceworks. "We're accelerating our App Center efforts in ways that add value to IT professionals' days and provide independent developers and technology brands with a unique way to connect with IT professionals around the world."
New platform apps require Spiceworks 7.4 and include:
Pepper Pack – A service to troubleshoot support tickets faster. It enables Spiceworks users to instantly view all devices assigned to an end-user and link those devices to a help desk ticket in a single click.
Hatch Project Management – Hatch is a project management app designed to help IT professionals organise and collaborate with team members on IT projects across their IT department.
linkIT – The linkIT app enables IT professionals to connect their barcoding system with Spiceworks inventory application.
Network Map – The Network Map app helps IT professionals understand and visualise their network by showing connected devices that have been scanned by Spiceworks' inventory application.
Pip-Pip – Pip-Pip is a chat app that connects to an IT department's existing XMPP chat server. With Pip-Pip, IT professionals can chat with their IT colleagues as well as end-users requesting support.