Samsung Tizen HTML5 SDK: "we'll put apps on your TV"
The Seoul-based Korean Bizwire newsfeed (yes, we know, we don't usually follow their channel) this month reports news of Samsung Electronics Co. Ltd. (let's be formal and use the whole name) announcing plans to release a Tizen-based Samsung TV Software Development Kit (SDK).
This marks the industry's first SDK that seeks to allow software application developers to build applications for the Tizen-based TV.
Samsung Tizen is Samsung's implementation of Tizen, an open source mobile operating system.
Tizen is an open source project that is being developed by the Linux Foundation.
The Tizen software development kit (SDK) and application program interface (API) allows developers to employ HTML5 and related web technologies to write software applications that run across these multiple devices — including printers, cameras, smart TVs and in-car displays.
What we now see if the Samsung Tizen-based TV SDK Beta supporting the HTML5 standard through its framework (this is called Caph) and this enables developers to write apps that run on Tizen OS -based TVs.
Samsung Visual Display Business YoungKi Byun says that the firm's "ultimate goal" is expanding the TV ecosystem for apps.
"We will continue our efforts to provide innovative functions and improve the development environment," he said.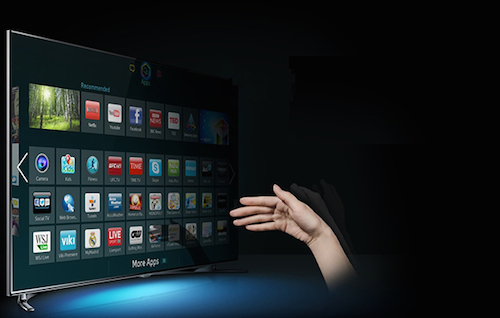 Samsung's new SDK marks the industry's first attempt at significantly improving the development ecosystem by offering new technologies such as an interface for virtual TV apps development. Developers can now virtually see all necessary TV functions without a physical TV. Developers can also remotely modify code on their PCs with the new debugging feature, whereas in the past they had to connect directly to the TV's software to correct application errors.
The SDK will be available this July at the Tizen Developer's Conference.