Salesforce: how developers should build for 'micro-moment' apps
Estimates from 2013 suggest that UK users look at their mobile devices an average of 34 times a day, a number that has helped give rise so what vendors like to call the so-called "micro-moment" app experience.
The mirco-moment app
Industry pressure now points towards the need for developers to consider the micro-moment app itself.
HR approvals, purchase order creation, resolving service case issues — whatever the task — developers must now create business apps that focus on on-the-go productivity.
The mirco-moment app user him/herself has embraced so-called mobile hyper-tasking and no we're not making these terms up.
But is this all jargon and poppycock, or is there a real developer trend to be aware of here?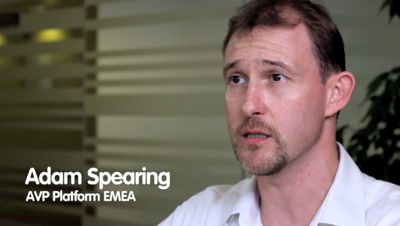 The Computer Weekly Developer Network (CWDN) spoke to Adam Spearing, AVP of platform for EMEA at salesforce.com
CWDN: Firstly, Salesforce is a cloud and data company that specialises at what we would probably define as the back end, why should we listen to you when it comes to application development?
Adam Spearing: Salesforce was the first company to create and deliver business applications through the cloud 15 years ago in 1999 (before Facebook, Twitter and the iPhone were even born), and since then, we have significantly shaped the way business applications are being developed. By making it easy for business users – those who you don't typically think of as app builders – to create and build hundreds of apps to run their business better, the era of "IT backlogs" is over; with our platform, IT is an enabler. To this end, we opened it to be social, mobile and API-first – to make it easy to use and rich in functionality, but not just for trained programmers. Developers and business types are co-building apps on our platform every day using declarative clicks or the latest JavaScript frameworks and programming languages. By working on the same platform, IT enables the business whilst still having the governance to protect it.
Right now the Salesforce Platform manages more than 1.5bn transactions a day with nearly half of them being API calls. In addition, it runs over 6 billion lines of Apex code, our cloud-based programming language. Last year we launched Salesforce1, a re-engineering of our platform into an flexible mobile app, which makes it easier than ever to create and deploy mobile apps, manage the customer experience and ready themselves – whether they're trained developers, admins, business users, or companies – for the connected devices that will shape and drive the user demands of the future.
CWDN: You talk about micro-moment apps in the context of the mobile revolution — how do you define them and what makes them different from disposable apps?
Adam Spearing: Both types of apps focus on specific needs and tasks, and help users make a very simple decision in a short amount of time. But the lifespan of a disposable app is limited, expiring once an event or conference is over (such as the o2 Matchday app for the Six Nations Rugby), whereas micro-moments within apps are used regularly – and are designed around the user experience, to ensure that they're immediately valuable. Signing up for a workshop, booking a meeting room or finding a parking slot – micro-moments can manage these workday issues. By taking an existing process and making it mobile-first, they help employees to make an instant decision from anywhere, anytime.
CWDN: So how indeed can developers get apps ready for the micro-moment?
Adam Spearing: Here are three things app builders (business users and developers) should focus on when building apps for the micro-moment:
1. The user experience: How can I enhance an existing process and make it mobile-first? Can I use geo-location and the camera on a mobile phone to snap a picture of a defective product, tag it with the city I'm in and immediately submit it to the company's incident management system, all within a micro-moment and the tap of a finger?
2. Design: This goes hand-in-hand with user experience. Today's killer mobile apps are a joy to use. They blend ease of use with modern design, making it possible to be productive even when on a crowded bus, on the tube as it rounds a corner, and in the back of a cab weaving through rush hour.
3. Concept: Micro-moment functions should be short and snappy, and not overwhelm users with too much information -one screen to give me enough information to make a decision and one thumb tab should be all it takes to take an action. Ease of use is crucial, a consideration that all app builders need to balance alongside the users' desire for a consistent and familiar app experience across all devices.
CWDN: How will the cloud "bend" in the next five years to accommodate for new use cases?
Adam Spearing: We're entering an entirely new world of connectivity, with predictions of more than 50 billion connected things by 2020. And behind every product, every app and every device there is a customer. This means that the digital and mobile interaction of your product or service will keep growing in importance, and the proliferation of connected apps and devices will turn every company, no matter what they make, do, or who they service, into a software company – and more precisely, into an API-led business. App builders who understand and capitalise upon the fact that APIs are becoming ubiquitous within almost every tool and device we use will be the ones who benefit from this revolution. Remember, mobile in the enterprise is often about connecting to information – much of which still exists in custom apps and on-premise solutions. With the cloud (and APIs), companies have an unparalleled ability to create an innovation layer atop their legacy systems and unlock business-critical information for maximum leverage. Taking it one step further, with Salesforce1, we've made it incredibly easy to then take this customer information and make it immediately connected, immediately mobile. To truly be mobile-first, you need to be cloud and API first.
CWDN: Would you care to postulate and provide some informed conjecture as to what other cloud/mobile/app/development or other trends we will find ourselves impacted by before the end of the decade?
Adam Spearing: We're already seeing the tip of this trend starting to come into play: App builders from IT and business will become increasingly critical to the top and bottom line. They will be a more integral part of the business than ever before, building apps for business users and consumers, rather than systems; whether the app is for an employee to manage their office environment, a jet engine onboard a Boeing 777 flying across the Atlantic, or a thermostat in your home. It will be impossible for developers not to think about how people are connected everywhere, all the time. There's no question about it – it's an exciting time to be a developer.