RunRev's Speedy iPhone/iPad Compile-free App Programming
Immodestly named Runtime Revolution Ltd. has introduced what it claims is the "fastest way" to create applications for iPhone and iPad with its LiveCode compile-free deployment pack for the iOS operating system platform.
As a cross-platform development solution, RunRev says LiveCode for iOS allows developers to take advantage of the many OS-specific features on each device by using a single code base. The LiveCode Deployment Pack for iOS is said to open up a channel to create active prototypes for designing fully functional apps and uses a high-level language and an iterative development environment to view changes in real time.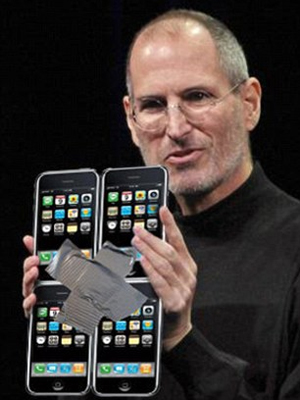 "LiveCode for iOS is an easy yet powerful alternative to Objective-C or MonoTouch as it enables development of fully-featured apps in a fraction of the time as other tools," said Kevin Miller, chief executive officer of RunRev. "With the number of iOS developers and demand for applications increasing daily, there is tremendous competition to create high-quality apps for App Store distribution. LiveCode delivers the quality and speed necessary for developers to create exceptional applications quickly either for sale or in-house use."
The LiveCode development environment is described as a fully featured cross-platform solution with the following features:
Compile-free Coding: Developers can achieve project goals in a fraction of the time using a compile-free workflow, with the ability to make changes to the interface or code while the application is running;
English-like Programming Language: The LiveCode programming language lets users write code that makes sense using expressive, memorable syntax.
So — amazingly useful features or dumbed-down gimmicks that will only appeal to hobbyists, juniors, students and code-phobic dropouts afraid of the command line?
You decide.