Reinvention at the core: SAP S/4HANA
SAP hung out the flags (literally) this month to celebrate the arrival of its SAP Business Suite 4 SAP HANA (SAP S/4HANA) product.
Did you get the idea yet that the marketing people like you to mention SAP by name?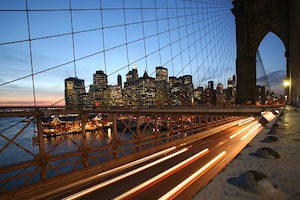 Optimal optimisation?
This is the company's set of business software fully built on (and therefore optimised for) it's own HANA in-memory platform — which, in itself, is optimised for the Intel chipset.
SAP punts the optimisation charge one step further and says that this software is aligned to the "most modern design principles" with the its own Fiori user experience (UX) for mobile devices.
Cue lots of use of ® symbols and mentions of SAP before all brand names, obviously.
The newly updated software is offered in cloud, on-premise and hybrid deployment options, naturally — and comes with guided configuration for adoption.
So this is —- "on-the-fly insight at the highest level of granularity and re-imagined real-time business processes," or at least that's what it says on the back of the packet.
SAP CEO Bill McDermott has said that SAP Business Suite has been reinvented for the digital age.
"At a moment when businesses around the world need to enter new markets and engage with their consumers in any channel, there's now an innovation platform designed to drive their growth. This is an historic day and we believe it marks the beginning of the end for the 20th century IT stack and all the complexity that came with it," he said.
The new suite is built only for SAP HANA — but this is a good thing says the company… because it allows the firm to centralise upon its own technology and 'fully leverage' (they mean 'use') the latest in-memory and real-time capabilities of HANA itself.
What the customers think
"Businesses today are awash in data and faced with increasingly complex markets, customer engagement channels and business processes. Transforming technology systems can help simplify business processes, while providing more value to customers. SAP S/4HANA can help users connect processes, devices, big data and networks in real time."
"SAP has combined its expertise in business software applications with the unique power of SAP HANA to help businesses jump-start innovation and manage processes smoothly." – Rodney Seligmann, advisory principal and SAP global Alliance leader at PwC.
Editorial Disclosure: Adrian Bridgwater works for ISUG-TECH, the wholly and completely independent non-profit technical user group dedicated to SAP programming and data management technologies — he is not an employee of SAP and receives no remuneration from the company.
Image credit: SAP