RIM: developers like us "broadly and significantly"
Research In Motion (RIM) has released the "gold" build of the BlackBerry 10 developer toolkit with all the final tools, components and APIs to build apps for the BlackBerry 10.
NOTE: Launch date for the BlackBerry 10 will be January 30, 2013
RIM says that "top" application developers have already committed to BlackBerry 10 in categories including games, multimedia, business and productivity, published media and social networking.
The company says that over the past few months, developer outlook toward RIM has improved "broadly and significantly" and that in a recent Pivot Point Research survey 58% of developers surveyed would recommend BlackBerry 10 as a development platform, a 123% increase from May to October, 2012.
"We have been actively engaged with developers from around the world for many months and as we near the final weeks toward the launch of BlackBerry 10, the growing dedication and commitment we see from our developer community is truly outstanding," said Alec Saunders, VP of developer relations and ecosystems at Research In Motion.
Don't believe us?
Still prefer your iPhone and/or Android unit and wouldn't touch a BlackBerry if it was served up in front of you with a roast beef sandwich and a cold beer on the side?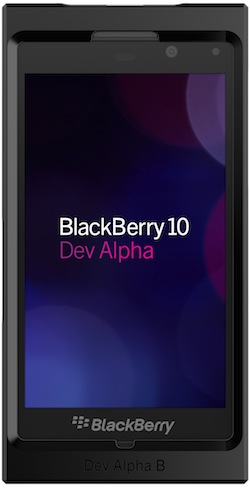 Here's what the application developers are saying…
"We are excited to offer PressReader on the new BlackBerry 10 when it debuts early in 2013. With PressReader, BlackBerry 10 customers will enjoy access to over 2,300 full-content digital newspapers and magazines in a highly engaging and immersive reading experience with just one subscription."
– Alex Kroogman, CEO of NewspaperDirect.
"Marmalade launched a major BlackBerry 10 promotion to our developer community in September and the uptake of the offer has far exceeded our expectations – so there's clearly a huge interest in developing for the new platform. We've got thousands of developers currently working on new and engaging apps and games for the BlackBerry PlayBook and BlackBerry 10 platform using the Marmalade cross-platform SDK, and we're seeing a steady stream of content from our developer community being submitted to the BlackBerry World store."
– Harvey Elliott, Managing Director and COO, Marmalade.