Pusher CEO: we need more 'real time' developers, the tooling is ready
Pusher has hung out the flags and bought extra sausage rolls, potato crisps and fizzy pop to celebrate its new product redesign — the developer tool company is known for its real time notification tool.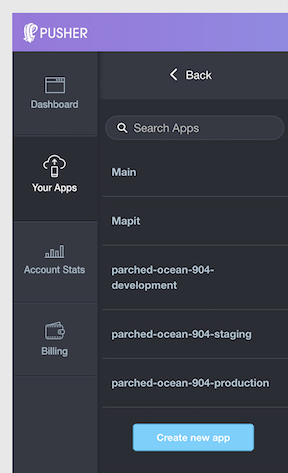 The company is at pains to tell us that it has a shiny new user dashboard (Ed — ah hem, GUI updates are not news, remember?) and that its services allow developers to send 1.4 million real time updates a week for free.
Pusher explains that its tooling exists to allow programmers to to deploy, measure and control real time messaging functionality.
According to the company itself, Pusher's real time API is now used to send 162 billion messages to 6.2 billion devices every month.
How developers use Pusher:
• In app notifications — CloudApp's notification to users are powered by Pusher
• Activity feeds — the New York Times front page updates instantly using Pusher
• Live Commenting – ProductHunt's real time comments are powered by Pusher
• Sync states — QuizUp uses Pusher to track users' progress across devices
• Data visualisation — The FT uses Pusher to create stock graphs, ITV do similar for sports stats
• Collaboration — MailChimp uses Pusher to let you see what other users are doing
Pusher's CEO and co-founder Max Williams asserts that the demand from developers [for real time tooling of this kind] is growing but there's a limited number out there.
"This means top talent gets snapped up quickly by big players likes of Google and Facebook. Not only that but many of the tools developers currently use aren't equipped for the modern web, leading to inefficiency and overstaffing," said Williams.
"I believe with the right tools, one developer can be as potent as half a dozen. This is what Pusher is built on. Developers can focus on making the apps they imagine without having to be domain experts in every single emerging technology," he added.
Pusher's investors include Eileen Burbidge (Passion Capital, Tech City), Bill Lee (Tesla, Tweetdeck, Posterous) and the Heroku founders (Adam, James and Orion).