Programming in 360-degree panoramic HD video
What do you mean you don't associate 360-degree panoramic HD video conferencing and "teleprescence" with software application development, what on Earth is wrong with you?
In all honesty, there may be more big data and Business Intelligence focused programmers out there than there are video-link professionals, but this is precisely the problem…
… i.e. these not-so-niche-anymore applications need to be engineered into the IT infrastructures of companies who can afford to pay for them.
Working in this space is Polycom with its video solutions built for Microsoft Lync environments.
TECHNICAL NOTE: Microsoft Lync Server is unified communications software that integrates common channels of business communication including instant messaging (IM), VoIP (voice over IP), file transfer, Web conferencing, voice mail and email. Lync is integrated into Outlook, SharePoint, OneNote, and other Microsoft Office applications.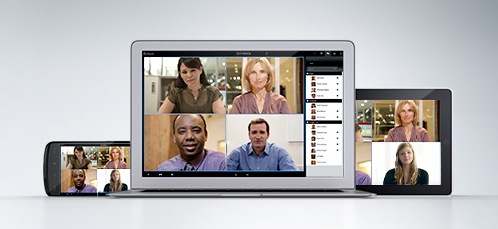 Polycom used its turn at the Microsoft worldwide partner conference in Houston this July to unveil the first 360-degree panoramic 1080p HD video collaboration solutions custom-built for Microsoft Lync 2013.
The new Polycom CX5500 and CX5100 Unified Conference Stations are designed to deliver a "groundbreaking around-the-table experience" for all participants, whether they're in the room or thousands of miles away.
But what about integration and — what about using this technology as a "platform in its own right" upon which to develop specific 360-degree panoramic video enabled applications?
"The initial CX5500 product had been built essentially for Lync in its primary use case. Although we know it is being used successfully with non-Lync clients, as the product becomes fully released we welcome developers, programmers and OEM to integrate this product into specific applications and use cases," said Neil Fluester, product manager for EMEA at Polycom.
The new CX5500 product promises to delivers "enterprise-grade" video and audio collaboration capabilities in an system that can be plugged into a USB port on a laptop — more video and more video based application development is a future certainty, how open to programmers firms are in this regard is yet to be decided.