Preparing campuses for Bring-Your-Own-Behaviour
This is a guest post on the Computer Weekly Developer Network by Andy Butcher, higher education evangelist at Extreme Networks.
A new definition for BYOB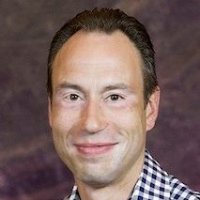 The traditional education model of lecture-based learning and exams is changing as more distributive approaches hit our educational institutes.
With both colleges and universities requiring students to increase tuition fees in order to keep up with administration and other costs, both are now looking to new innovative ways of teaching to increase student enrollment whilst keeping costs down.
Simultaneously, new technology is also disrupting the traditional model. As new smart device technology is developed, its adoption rate continues to grow and fuel the proliferation of devices being brought into the learning environment.
Research from Gartner predicts that mobile data traffic will grow 59 percent in 2015, driven mainly by an increase in the use of mobile apps.
Such technology is supporting the creation of new ways of learning online and with students contributing to rising tuition fees, they now demand access to knowledge as and when they need to, anytime and anywhere, from technology that they are already familiar with. These financial and technology challenges are coming to a head as students demand more from their education, commonly termed as 'Bring-Your-own-Behaviour.'
Now, educational institutes must not only keep pace with this change but find a way to embrace it to keep students engaged in an affordable way.
Keeping pace with modern technology regardless of what technology may have already been implemented can be achieved by adding a high-speed and high performing WLAN solution that enables control and management of bandwidth so that students can learn at a time that suits them best.
The trend towards BYOB can help keep students engaged in learning but must work on the premise of familiarity – that means on the devices of their choice with anywhere access to learning material. Understanding student usage through a smart network application analytics tool can further better inform higher education of the best ways in which to keep students connected whilst on the move for competitive advantage and success.
Extreme Networks is a company specialising in high-performance switching and routing products for datacentre and core-to-edge networks, wired/wireless LAN access and unified network management and control.