Portuguese developer event hosts HTML5... to ZX Spectrum and Atari inspired retro coding jam
A new Silicon Valley here in Europe?
A Portuguese Costa do Silício (coast of code) perhaps?

Could Portugal really be the "next great technology hub for Europe" or is the country's national investment authority curiously adept at the black art of spin?
SAPO Codebits is named thusly as SAPO is a subsidiary company of the Portugal Telecom Group — the event itself is held this week and features 900 participants from more than 10 countries, 25 workshops, more than 100 talks, 64 speakers and a selection of Piri Piri spiced frango asado (roast chicken) to feed the attending masses.
Now in its 7th year, SAPO Codebits will focus on computing and hardware with 3D printing, digital manufacturing, augmented hardware and simulations, robotics, drones and virtual reality retro computing.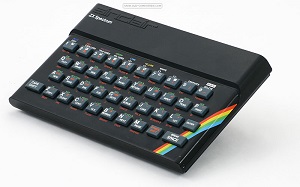 There's even going to be a retro gaming and computing session:
"If you have a ZX Spectrum, a Commodore 64, an Amiga 500, a Dreamcast, the first PlayStation, an Atari 2600, a GameCube, an Amstrad or an IBM PC or something else that will rock our collective geek nostalgia, it's time to blow out the dust of that relic and see if it still works."
The event will also hit the modern edge of programming with a presentation from the very excellent Christian Heilmann in his role as principal developer Evangelist at Mozilla.

Heilmann's "Firefox OS – HTML5 for a truly world-wide-web" session will feature the following abstract:
"HTML5 was promised to developers as a truly open and simple way to create applications without restrictions and the need to learn new technologies. Sounded too good to be true, and in many platforms it actually was. With Firefox OS, Mozilla created an operating system aimed at emerging markets that delivers the promise of HTML5. In this keynote Chris Heilmann will explain what you can do to be part of this and how the browser is your editing environment. Be part of the creation of the next generation of apps that empower people around the world."