Plumbing goes digital -- smart cities need BIM
Progman is a provider of Mechanical, Electrical and Plumbing (MEP) design software used in Building Information Modeling (BIM) from Turku in Finland.
(Ed — MEP & BIM software, who knew?)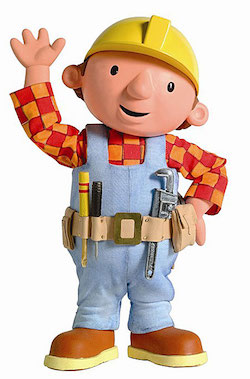 The firm has now launched a free browsing library available at magicloud.com
MEP designers and software application developers serving the construction business that need a selection of BIM products including those designers utilising AutoDesk Revit or AutoCAD, can now access more than one million products.
NOTE: Revit is/are 4D BIM tools to plan and track various stages in the building's lifecycle, from concept to construction and later demolition.
In addition to browsing the full catalogue of intelligent products and accessing their technical data, many of the objects are also available for download enabling designers to use them directly in their projects.
MEP designers do not have to be current MagiCAD customers to make use of MagiCloud.
The MagiCloud library is easy-to-browse so users can find detailed, accurate dimensions and comprehensive technical data for products by nearly 200 manufacturers. 3D views are included for each product, which can be spun and viewed from any angle.
By bringing the whole database online, MagiCloud is hoped to enable designers to collaborate with teams from across the entire build – key to achieving the benefits of Building Information Modelling for any large-scale building project.
Collaboration can happen both online and offline.
"The new MagiCloud library makes our accurate BIM products accessible to all MEP designers around the world," said Jukka Nyman, operations director at Progman. "Furthermore it opens the door for designers to use BIM. It's critical that designers can adopt a BIM approach where all the key stakeholders in a build can collaborate efficiently and effectively during the design phase."