Open Norse: what to expect from Monki Gras
No not Las Vegas, but Shoreditch instead.
Developer-focused analyst house Red Monk stages Monki Gras in London on January 29-30 2015.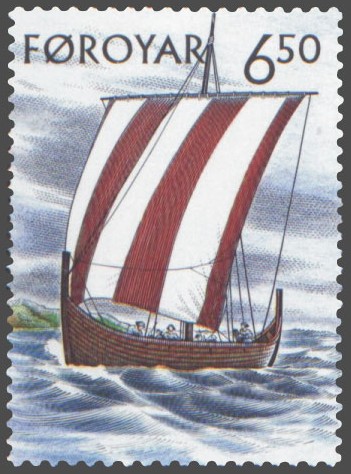 Nordic scalability
This year's event is themed around Nordic craft and culture, that zippy zeitgeist cornerstone of software application development.
We jest, there's a reason for the Scandinavian slant and it's not just an excuse to chow down on some salmon and aquavit (although those are probably planned too).
The Nordics have shown a distinctive ability to scale their tech start ups (arguably) better than London and perhaps even Silicon Valley where the urge to sell all too often overtakes the desire to refine, blossom, grow and develop.
Vital Nordic Internet infrastructure, these guys build the web
The Nordic region has given us Qt, Skype, Kazaa and Spotify — to name just three.
Let's also not forget that Linis Torvalds grew up in Finland.
What makes Nordic Culture so productive asks Red Monk?
"Education is clearly fantastic in the region, and the winters are long and cold, perfect for heads down coding," say the organisers.
"Design and lighting are both very important in Scandinavian culture too. This all comes together. Code, design, liberal social values, education, great taste, modesty, skill, practice. This conference is going to explore all of these themes, and it's going to rock."
Viking craftwork
Red Monk's own Donnie Berkholz will use his knowledge and position as an open source developer and leader of Gentoo Linux to present 'Viking Reprise: Nordic Undercurrents in US Tech Culture'.
Other speakers include Jason Hoffman, head of cloud at Ericsson, Joonas Lehtinen who is the founder and CEO of the Vaadin project, a Java-based framework for easily building great web UI in Java — and Patrik Sallner, CEO of MariaDB (formerly SkySQL) who will be presenting 'Sibelius, Sauna and Sisu – Why The Nordics Trust the Community'.
"Last year's Monki Gras inspired me to brew my own craft beer, so it follows that this year's event taps into the software craftwork coming from the Nordics," commented Per Buer, founder & CTO, Varnish Software – the company behind Varnish Cache, a trusted open source web accelerator enhancing web performance for businesses online.
Per will present 'Fighting with Polar Bears and Other Challenges You Encounter When Running a Startup In Norway'.
"Nordic companies can be a bit low key and bury their innovations under the snow. I'm glad that Monki Gras has come along with its shovel to expose these and share with the community. I'm really looking forward to the event, and also sampling new craft beer!"
How many tech conferences have all girl post punk bands, roast reindeer and deep code goodness on the menu?
Answer: not many, but there is one.