Open Kernel Labs' gung-ho Americana approach to secure mobile
Open Kernel Labs (OK Labs) is a company that describes itself as an embedded virtualisation software for mobile phones specialist. Its SecureIT Mobile offering is based on the company's OKL4 Microvisor and is said to enable mobile OEMs, mobile network operators (MNOs) and integrators the option to build secure wireless communications devices from commercial off-the-shelf hardware and software.
The company contends that in the past, secure communications devices emerged from highly proprietary design and acquisition cycles, resulting in systems that were, "Hard to build, expensive to acquire, difficult to maintain and impossible to upgrade."
OK Labs attempts to justify its position in the market by using a selection of warm fuzzy terminology. Stating that government agencies such as 'homeland security' (as is it were a global term and not an Americanization) need, "secure communications in a user-friendly form-factor" in the shape of "commercial-off-the-shelf (COTS) solutions".
That all sounds safe, simple, pre-packaged and secure doesn't it?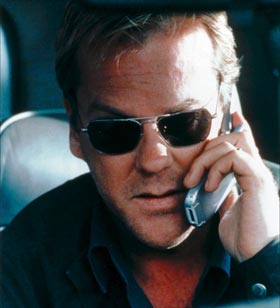 Ideally says OK Labs, secure mobile communication builds on commercially available devices that deploy off-the-shelf software platforms and applications (running Android, Symbian, etc.).
The company also says that devices need to support regular communications and applications for "normal" conversations (personal communications, social networking, etc.) but also support secure exchanges (encrypted voice, text, even video) among similarly equipped devices and/or infrastructure. In keeping with "COTS Initiatives" launched by the US and other governments.
That was the US and 'others' if you missed that. The 'rest of the world' as it is sometimes known. Or 'the other guys' if you prefer, you know – not American.
"Police, firefighters (that's firemen) and other government workers need a single device for both secure and personal communications," said Steve Subar, president and CEO of OK Labs. "Previously, such devices were only seen on TV or in movies, with actual secure handsets requiring costly development of custom hardware and software. Now, OK Labs SecureIT Mobile solution brings together the technology and knowhow to streamline the supply chain and deliver secure smartphones built on COTS hardware and software."
OK Labs has produced a SecureIT Mobile White Paper at http://www.ok-labs.com/landing/secure-it-mobile/ if you wish to read more on this subject.