Nutanix offers visibility into invisible infrastructure
Cloud storage and operating system software company Nutanix has used its inaugural user event to launch its Xtreme Computing Platform (XCP).
Nice name, sure… but what does it do?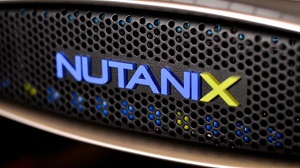 The firm has concocted a 'message set' hinging around the suggestion that we call this technology something called 'invisible infrastructure', no less.
The concept here is… cloud infrastructure that you (being that "you" could be a whole development team) don't need to worry about.
What lies beneath
Consequentially then, the team can focus on applications and services — not what lies beneath.
Inside this technology proposition we find two product families;
• Nutanix Acropolis
• Nutanix Prism
The XCP product set is intended to extend the firm's hyperconverged approach to enable application independence from infrastructure with an advanced app mobility feature.
Also here we find native virtualisation and consumer-grade search capability.
Dheeraj Pandey, CEO and founder of Nutanix argues that today, many business applications run on traditional storage and virtualisation products that are time consuming to deploy, expensive to manage, difficult to scale and challenging to migrate from.
"Nutanix XCP makes the entire infrastructure lifecycle invisible and diminishes the innovation and financial burden borne by users of existing datacenter solutions. The most transformative technologies are the ones we don't even think about," he said.
What could this mean?
They work all the time, scale on demand and self-heal. In other words, they are invisible – this is the Nutanix proposition.
"Building on our foundations of web-scale engineering and consumer-grade design, we will make virtualisation as invisible as we've made storage and elevate enterprise IT expectations yet again," said Pandey.
"With a 52% market share in the hyperconverged infrastructure market, Nutanix has demonstrated its ability to radically simplify data storage for all size enterprises," said Matt Eastwood, senior vice president of IDC. "Its next big opportunity is to tackle the inherent cost and complexity of legacy virtualisation stacks, and elevate IT teams so they can focus on driving the business."
Acropolis
Nutanix Acropolis builds on the core capabilities of the company's hyperconverged product to incorporate an open platform for virtualization and application mobility.
This product offers teams the flexibility to choose the best application platform technology for their organisation – whether it is traditional hypervisors, emerging hypervisors or containers.
So then in turn… under Acropolis, infrastructure decisions can be made based on application performance and scalability and economic considerations, while allowing workloads to move more without penalty should requirements change.
Nutanix Acropolis is comprised of three foundational components:
1. Distributed Storage Fabric — Building on the Nutanix Distributed File System, the Acropolis Distributed Storage Fabric will enable common web-scale services across multiple storage protocols.
2. App Mobility Fabric — This is a newly-designed open environment capable of delivering virtual machine (VM) placement, VM migration, and VM conversion, as well as cross-hypervisor high availability and integrated disaster recovery.
3. Acropolis Hypervisor — While the Distributed Storage Fabric fully supports traditional hypervisors such as VMware vSphere and Microsoft Hyper-V, Acropolis also includes a native hypervisor based on the proven Linux KVM hypervisor.
Nutanix Prism
Prism features One-Click technology that streamlines time-consuming IT tasks, and includes one-click software upgrades for more efficient maintenance, one-click insight for detailed capacity trend analysis and planning and one-click troubleshooting for rapid issue identification and resolution.
Nutanix Prism delivers better value to IT administrators as a result of convergence of storage, compute and virtualization resources — advanced machine learning technology with built-in heuristics and business intelligence — and what the firm calls true consumer-grade user experience with sophisticated search technology.
Nutanix Acropolis and Prism are available now.