NetSuite: ecommerce is an omnichannel multi-modal many-layered thing
Cloud-based financials and ERP company NetSuite held its Cloud Tour Europe 2015 this week in London.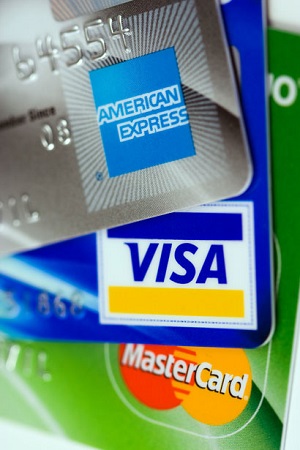 Working to push forward its omnichannel software suite strategy, the firm announced the opening of two datacentre deployments: one in Amsterdam, Netherlands and the other in Dublin, Ireland.
These new EU datacentres are intended to enable companies to store their NetSuite business data physically in the European Union.
"This is especially significant given that the EU Court of Justice today declared the EU-US Safe Harbour framework invalid," said the company, in a press statement.
Infrastructure — and then below infrastructure
"Our next challenge is [building a workforce and engendering an integrator community of] people who can help optimise NetSuite for specific business use cases," said CEO Zach Nelson, speaking at the event held at London's Emirates stadium.
Nelson was referring to the need for developers to help build out the NetSuite proposition at an explicit application implementation level… and at a wider and higher ecosystem level too.
As previously noted on Computer Weekly, the firm's approach to software application development is meant to mean that programmers have an opportunity to not only configure, but add on to the NetSuite software suite (in a unified way, obviously).
Extending the scope of the NetSuite suite
The company is partnering with Ultimate Software and Microsoft but it also underlines that it is really open to any developer (or ISV) that wants to extend the 'x-factor' (we would say 'technology proposition', the company would say 'value') of NetSuite.
"We're enabling third party ISVs to disrupt their model by using NetSuite to unlock even more potential with the NetSuite business cloud," said the company.
How easy is it to develop software for ecommerce?
Software application development for ecommerce presents what is perhaps a special challenge in that it has to be:
• Omnichannel (suitable for all different purchasing elements, behaviours, transaction types, before-purchase research browsing, different after sales elements etc.) – bricks and mortar shopping is still with us, but is kind of on the way out.
• Multi-currency,
• Multi-language (human world language)
• Multi-tax
• Any-device (well, all vendors say that don't they?)
"NetSuite demonstrated the importance of Europe to its growth strategy with the acquisition of UK cloud-based ecommerce pioneer Venda last year. Additionally, NetSuite's OneWorld and SuiteCommerce solutions are ideally suited to power organisations needing to successfully navigate the highly complex multi-currency, multi-language and multi-tax requirements of the European market," said the company, in a press statement.
Executing the accelerators
In break out sessions at this event we learnt more details relating the deployment and implementation of technology like NetSuite's…
… specifically, we can see that an ERP/financials firm like NetSuite will be specifically interested in how it can work with partner developer Systems Integrators (SIs) to tune at the front end.
It's all about how partners are 'executing with you' with accelerators that will sit on top of SuiteCloud — and so use NetSuite as a platform upon which to build for:
• the specific needs of a customer
• the specific needs of a use case in an industry vertical
• the specific needs of a so-called 'micro-vertical'
• the specific needs of business model (a two-tier architecture model for example)
So then, we can see that building ecommerce software application extensions, optimisations, accelerators and enhancements is something that a firm like NetSuite will want to champion among its integrator community when it can identify what it calls: "a repeatable offering for a specific vertical" to be developed.
But though, we can also see that building ecommerce extras can be tough as each integrator will need to be able to create software that does not break each and every time NetSuite itself releases a new core version of its platform.
Well then, overall, we can see that ecommerce is a many splendored thing.
Editorial disclosure: Adrian Bridgwater has worked on NetSuite blogs at its annual SuiteWorld conference and exhibition.