Modern apps will be differentiated through Agile programming
IBM loves Agile programming methodology, this we know to be true.
Indeed, Big Blue's Scott W. Ambler is the chief methodologist for 'Agile and Lean' at IBM Rational and (as a company employee) his blogs (arguably) rank up there with many independent journalists when he's focused on methodology rather than IBM branding — which he is (I have interviewed him personally) the majority of the time.
Also championing Agile when speaking at IBM Rational's Next Generation Software Delivery forum in Sydney this month was Forrester Research's Diego Lo Giudice.
The principal analyst VP has called for a realisation of the need for Agile software application development methodologies.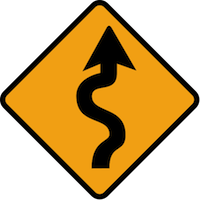 Midcourse correction
He says that today's modern programming shop environments will only be able to differentiate themselves if they embrace opportunities for what he called "midcourse correction"; i.e., the holy grail of avoiding project skew.
Lo Giudice explains that multiple releases with smaller increments and logically fewer features (at each step) help break up monolithic projects and help deliver higher quality overall.
"[Agile] provides faster delivery by getting the 'right things' done," he said. "[But] testing in an accelerated environment without impacting Agile team performance is not easy."
The analyst also called out Agile's ability to facilitate what he calls continuous business feedback as it also opens up the door to more use of cross functional teams.
"GUI automation is not enough, so much more automation is required and done in a smarter way," Giudice said.
NOTE: TechTarget explains Agile programming as a methodology for the creative process that anticipates the need for flexibility and applies a level of pragmatism into the delivery of the finished product. Agile software development focuses on keeping code simple, testing often, and delivering functional bits of the application as soon as they're ready.