Mind the (application availability) gap
What is the application availability gap and should software application developers be concerned about it?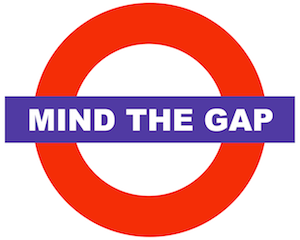 The term might reasonably be defined as:
"The gulf between what IT can deliver and what users demand."
This is the proposition put forward by Veeam Software, a firm dedicated to providing datacentre availability with high-speed recovery and data loss avoidance products.
The firm contends that despite numerous high-profile incidents in the last year, enterprises are still not paying enough attention to the needs of their users.
In an attempt to highlight the gap, the firm has produced its fifth annual Veeam Availability Report, which suggests that 84 percent, a two percent increase on 2014, of senior IT decisions-makers (ITDMs) across the globe admit to suffering an availability gap.
Veeam points out that with the number of the world's connected population soaring to record levels last year (3.4 billion or around 42 percent of the globe) and predictions there will be almost 21 BILLION connected devices by the end of 2020, the need to deliver 24/7 access to data and applications has never been more important.
The developer message?
The message for developers is clear (well, it is if Veeam gets its way) i.e. think about availability as a more important element in overall requirements planning.
"Almost three quarters of enterprises [software development teams] recognise that they have areas which need addressing and intend to do so in the next six to 12 months," said Ratmir Timashev, CEO at Veeam.
"It is not always easy to divert precious funds to invest on infrastructure, but there is acceptance that this needs to be done. We are seeing enterprises starting to realise the importance of availability solutions and, in particular, the role cloud and cloud-based services such as Disaster Recovery as a Service (DRaaS) can play," he added.