Microsoft responds to Windows Phone 7 application development criticism
So I made some comments about Windows Phone 7 software application development recently within close enough proximity to Microsoft for the company to give me some official feedback – and I hope it makes for an interesting interchange.
In essence, I said that the Windows Phone Marketplace online application store is nothing more than a limitation and control mechanism for the company to assert its power over the market – and that initial non-Microsoft applications on the Windows Phone Marketplace have been somewhat thin, basic and single-purpose.
I also said that Microsoft has delivered the Windows Phone 7 development environment in precisely the way it wants to with a number of restrictions and limitations. There are restrictions in the form of no cut-and-paste functionality and Microsoft's (in my humble opinion) very wooly description of multitasking – and finally I mentioned (in a negative context) that third party applications would need to integrate with Windows Phone 7's experience hubs if they are to flourish.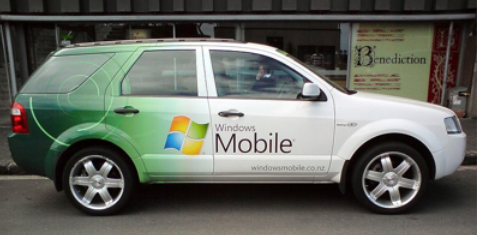 In response to my jibes, Will Coleman who is OS & mobile product manager lead at Microsoft provided the following comments:
Since announcing the Windows Phone 7 developer experience earlier this year, we've received a very positive response from the developer community and there has been a real sense of excitement as many look forward to working with the new platform.
Developers and designers alike have welcomed in particular the panoramic user interface, which is unique to the industry. With the user centric design, developers can create mature, intelligent apps and cross-platform games using Silverlight and XNA.
Microsoft also provides a number of cloud services for Windows Phone 7 developers to enhance the development process. For example, developers will be able to use the Push Notification service to dynamically update the apps' live tiles, which gives the user the ability to engage with the app quickly and easily.
To make app development as simple as possible, we're providing developers with a single online destination to access all of the information, guidance, tools, deployment/update, business performance and reporting resources they need to develop, beta test, deliver and monetise their apps and games.
Windows Phone 7 developers will have a highly transparent, predictable and fast certification process. Our policy guidelines are online right now and locally we'll work with the various developer communities to make sure app certification is a painless process so developers can focus on creating the best apps and games possible.
Developers will have several ways to drive demand and monetise their apps and games through the Windows Phone Marketplace, which is easily accessible from the phone itself. As a developer, you will be able to publish free or paid for apps, and can also grant potential customers the ability to trial your app or game before purchasing – which no doubt will help with sales. Also, you will be able to publish an app or game across several countries and set the pricing per country. Finally developers are free to use third party advertising platforms in their apps and games as well as allow in-app purchases such as virtual goods or services.
I'm not sure that this addressed every angle of my initial critique, but it certainly expands the argument and provides a more balanced level of comment. Please share your own thoughts…