Microsoft joins Open Compute Project
Microsoft's forays into open source have ranged from integrations with established OSS 'entities' like SUSE (these days known as the Microsoft SUSE Alliance) and onward to Jean "Mr XML" Paoli's own Microsoft Open Technologies division as it stands today.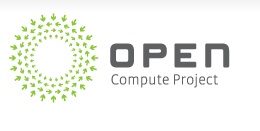 News this week sees the Redmond-based behemoth join the Open Compute Project and so make open its architectural plans for cloud servers designed to run some of its best-known online services.
Bing, Windows Azure & Office 365
This means that the designs for cloud servers running Bing, Windows Azure and Office 365 are now available.
Microsoft is (at this stage) contributing two offerings. The first is known as a Compute blade, the second is the JBOD (Just a Bunch Of Disks) blade designs.
According to Microsoft TechNet, "JBOD [is] the hardware equivalent of a spanned volume, this has all the failings of any spanning scheme. The failure of any one disk will result in catastrophic data failure."
The Open Compute Project was started by Facebook and Mark Zuckerberg has claimed that his company has saved over US$ 1 billion by using equipment based on Open Compute Project designs so far.
Zuckerberg says he has used Open Compute Project designs as opposed to proprietary networking designs and templates (and physical switches), data storage technologies and other 'open computer' hardware products.
The project also focuses on chips, racks and other components.
The suggestion (in industry) circles now is that smaller players within the Open Compute Project itself could start to offer cloud services based upon Microsoft architectural plans.
Networking becomes commoditised
The wider trend to pick up on here is that networking hardware itself is (arguably) on a route towards becoming increasing commoditised — meaning that it is indeed the software and software-based services (from infrastructure to platform to application) that become the defining factor for any network, cloud-based or otherwise (not that there is much left of the 'otherwise') today.
External opinion, Microsoft is no angel
Steve Nice, CTO of Reconnix says that, "In fact, open source isn't really part of Microsoft's DNA."
Nice also asserts that when it (Microsoft) opens up a platform, it is out of some kind of necessity rather than any ideological position on innovation or development.
"The reality is that Azure has made little impact on the IaaS market, and it has been overtaken by open source solutions like OpenStack and CloudStack in the bid to become the biggest competitor to AWS," he said.
He further suggests that this move can be seen as an "attempt for Azure to become a more attractive option" for businesses and developers alike — and also as a provocation to Amazon to open up the AWS platform.
"Facebook and Microsoft already have a close relationship, so it makes sense that Microsoft would choose the Open Compute Project to open up Azure. It is also perhaps a strong indication that Microsoft won't win the cloud race by going it alone. Microsoft is the beast it is today because of the partnerships it has forged through the years — particularly in the desktop space," added Nice.