Microsoft: developers, developers, (brave) developers
Microsoft loves to smile.
Have you ever been to an industry event and walked past the Microsoft booth and not been met by an assortment of beaming smiles and people telling you that they are "super excited" about this, that or the other in Windows x.1 version update etc?
No you haven't — and that's because Microsoft is a cheery ship full of happy encouraging souls.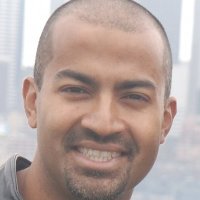 So much so that Microsoft head of development and platform group Anand Krishnan has called out the "brave developers" he says are fighting our application-centric causes for us.
Krishnan also says we need to champion coding earlier in our education system, or long term "digital transformation" might never happen.
"We've spoken before about the 'Brave Developer', a new breed of developer who is overcoming challenges to take advantage of the significant opportunities in the developer world, and this is becoming ever more important to the future of growth in the UK," said Krishnan.
The Microsoft man thinks that today's developer ecosystem has itself evolved beyond software developers to:
• bedroom-hobbyists,
• marketers and
• core IT professionals, whose roles are increasingly touching development.
NOTE: If you look at the developer community according to City & Guilds, 48% claim to have only started developing in the past five years.
So what is a brave developer anyway?
Krishnan says it is the kind of guy (and girl) that despite the uncertain economic environment are:
• either teaching themselves app development skills o,
• are becoming champions within their organisations in bringing new innovative apps to market.
"At Microsoft we believe that support for these 'Brave Developers' (Ed, surely not CAPS?) must start at an early age, consider teaching coding and programming skills from school upwards into college and beyond is of the upmost importance to prepare young people for a range of careers and ensure the continued growth and success of the UK developer ecosystem."
To support this drive, capital letters or not, Microsoft is providing a discounted Xbox 360 for schools, which includes a DreamSpark subscription.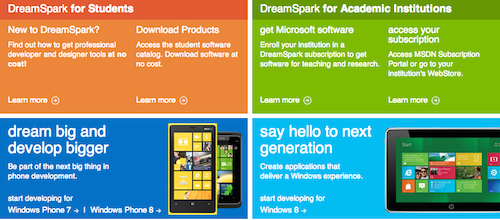 NOTE: DreamSpark provides the tools to help students design and create applications and games for Microsoft Xbox, Windows Phone and Windows 8, empowering them with professional developer software and resources to explore the world of coding and become the next generation of 'Brave Developer'.
"Whilst we too remain optimistic about the future of the UK's technology industry, the lesson we have learnt is that for the industry to sustain its entrepreneurial spirit and success, we must engage the next generation today, and with a renewed commitment to educating young developers, we are one step closer to achieving it," he concluded, while smiling.