Microsoft: cloud computing government demands "API democracy"
So cloud computing is really starting to show some weather patterns isn't it? A number of businesses are now taking steps to open up their APIs and put their data into the cloud, either as freely available source code or at a cost. For public sector organisations, this has been encouraged by the government's open data initiatives.
According to data.gov.uk, "The government is releasing public data to help people understand how government works and how policies are made. Some of this data is already available, but data.gov.uk brings it together in one searchable website."
That's great of course, Mr. Cameron's open data driven big (data) society will make roughly 5,400 datasets available, but what about the commercial sector?
For commercial organisations, this kind of initiative opens up a number of possibilities — but there is a caveat i.e. developing in this kind of environment should be democratic and work well for all parties:
• 3rd party developers need to gain access to source data and code to arm them with the tools they need to build great apps;
• the API 'owners' get a brand boost by encouraging more apps to be created harnessing their information and;
• consumers benefit from getting their hands on more varied and innovative apps.
This is the age of the (cloud powered) train
National Rail Enquires is an example of an organisation with a strategy for cloud hosting. At a recent event, National Rail Enquiries made both its journey planning and live departure API's available for developers to play with. For the company's web development manager, Jonathan Chong, this was all about seeing how developers could take this up-to-date information and create user-friendly ways for consumers to interact with the brand.
The challenge was taken up by Southwark-based development shop Governor Technology. Its app – 'Train vs. Car' – compares how long it takes to get to a destination by car and by rail, and works out the user's current location using HTML 5's geolocation, by the user simply entering their destination postcode.
The app then shows the different journey times by car and by train, with users able to see a visual breakdown of the journey both in terms of the roads taken (using Bing Maps) and, for the rail route, the railway stations along the way.
Azure in motion, practical proof?

Jonathan Chong, web development manager for National Rail Enquiries explained his organisation's onward strategy for API openness by saying, "The emergence of technologies such as cloud computing has opened the doors for developers and organisations of different sizes to benefit from APIs in the cloud. As part of our commitment to cloud hosting and applying new technologies, we partnered with Microsoft Azure to make the journey planning and live departure board API web service available for developers to work with at a Microsoft event. The result was a success and demonstrated the possibilities of Azure and the cloud."
Gilbert Hill, business development director, for Governor Technology highlights what he finds to be the key enabling elements of Microsoft's cloud proposition by saying that, "As early adopters of Microsoft technologies such as Silverlight and Windows Phone 7, Azure has really made the cloud a reality for our developers, us as a business and our clients. With full integration of Azure with Visual Studio, having built the app, it really was just a question of pressing 'deploy' to see it hosted in the cloud. With Azure, we no longer have to consider hosting on a project as a separate piece to the main development, and offer a tailored solution which is scalable and cost-flexible."
"Key to these kinds of partnerships is the building and hosting of applications with minimum fuss," said Mark Taylor, director of the developer team at Microsoft UK.
"Windows Azure is geared up to helping development operations like Governor Technology to build, host and scale applications in Microsoft data centres with no up-front expenses and no long-term commitment. This is exactly what Governor Technology did with its 'Train vs. Car' offering — as the company's developer team hit the 'Publish to Windows Azure' button and sat back, their app deployed into the cloud," said Taylor.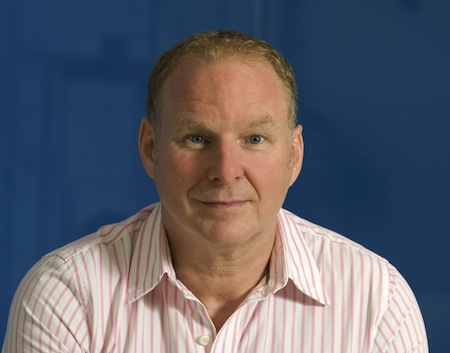 Microsoft's Taylor: app hosting needs "minimum fuss"
"What is important for developers using Microsoft Windows Azure platform is that they do not need to be concerned about deployment or the operational maintenance of the infrastructure to power their applications. They can use the Visual Studio development environment as well as proven industrial-strength programming languages as well as popular web languages such as PHP. Additionally, if a database is required there is SQL Server in Azure. Best of all, they have massive scalability, geographic distribution, fast deployment and a pay on consumption model," said Taylor.