Microsoft Windows Azure clouds condensed
Microsoft used to charter a small Boeing and fly staff and journalists out en masse to attend its PDC developer conference. But that was before the days of the so-called global economic slowdown and the ensuing austerity that it has brought with it.
For PDC 2010, Microsoft even used its own Redmond campus to cut down the exhibition halls fees. Perhaps the Windows Phone 7 revenues haven't quite filtered through the system yet then?
Regardless – PDC 10 (as it was known) featured a heavy focus on the Windows Azure cloud services operating system with developers being offered the opportunity to try out a number of enhancement Betas and Community Technology Previews (CTPs).
Azure Defined: "Windows Azure provides developers with on-demand compute and storage to host, scale, and manage web applications on the Internet through Microsoft data centres."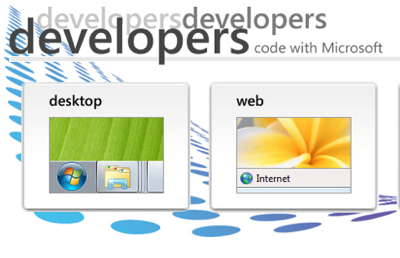 Microsoft says that these latest enhancements are designed to make it easier for customers to run existing Windows applications on the Windows Azure cloud. The company is also aiming to position Azure as a more affordable platform and improve the Windows Azure developer experience.
The new features are available to developers inside the Windows Azure SDK and with the Windows Azure Tools for Visual Studio release 1.3 — and also through the Windows Azure Management Portal.
Tucked away inside one of the MSDN FAQs the latest enhancements are detailed in full, "The (new) features include the Virtual Machine role; Virtual Network; elevated privileges for Web and Worker role; full IIS support; support for Windows Server 2008 R2 in the web, worker and VM role; the Windows Azure Marketplace and an improved developer and operator experience.

"
Microsoft has also said that it will be introducing improved enablement of Java, CDN (content delivery network) dynamic content caching, CDN SSL delivery, construction of VM (virtual machine) role images in the cloud, support for Windows Server 2003 and Windows Server 2008 R2 in the VM role and improved global CDN connectivity in CY2011.